Highlights
New scheme - UDAN - designed to get more Indians flying
Airlines incentivized to fly between smaller cities
Fares capped at Rs 2,500 per every 500 km
Shimla:
Prime Minister Narendra Modi launched a new scheme today to boost air travel between smaller cities by
making flights far more affordable for "tier 2" and smaller towns
.
"I want to see people who wear
hawai chappal
(flip flops) in a
hawai jahaz
(airplane)," the PM
said in Shimla in Himachal Pradesh today
.
Under the "Regional Connectivity Scheme' -
known as UDAN
- air fares on routes between towns and cities currently poorly connected will be capped at 2,500 rupees for every 500 km of travel. To get more Indians flying, service and fuel taxes have been dropped as incentive for airlines to fly less traversed routes.
A small levy will be slapped on existing routes to help pay for the scheme, while the government will provide funding to make the project viable and spend nearly $600 million to reopen about 50 disused airports within four years.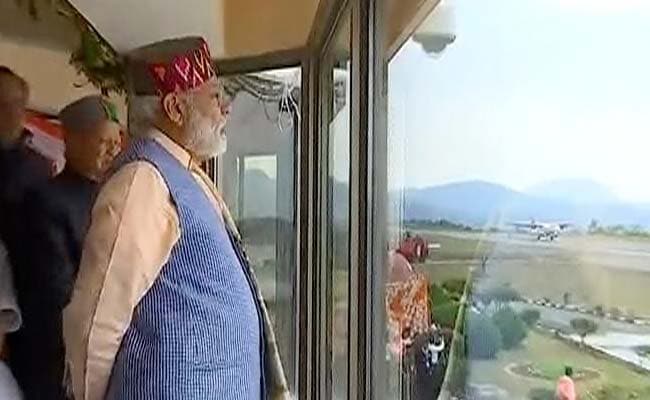 Alliance Air, a subsidiary of national carrier Air India, will operate the Delhi-Shimla flight that was launched today, and has offered a special starting fare of Rs 2,036.
India is one of the world's fastest-growing aviation markets, with around 70 million domestic tickets sold annually and passenger numbers rising 20 per cent a year. Officials say raising regional air connectivity would see annual ticket sales jump to 300 million by 2022.
Airlines were invited to start bidding to run specific routes. The five successful bidders have exclusivity for the route for three years, after which government support would tail off as the market becomes sustainable on its own. The scheme will run for 10 years.
The seating capacity of airlines under the scheme will range from 19 to 78, and half the seats in every flight will have a fare cap of Rs 2,500 per seat per hour.