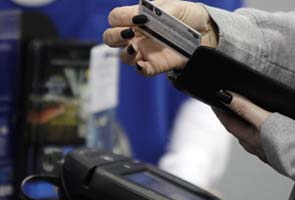 London:
Five Indian women, including high-profile author Arundhati Roy and rights activist Jayshree Satpute, figure in the list of 100 of the world's most inspirational women prepared by The Guardian. The list also has a fair sprinkling of women of Indian origin like PepsiCo chief Indra Nooyi and director Mira Nair.
The five Indian women who have made it to the exclusive group are Booker Prize winner Roy; Satpute, a human rights advocate working to help poor women in India at risk of dying in childbirth; ecofeminist Vandana Shiva; Aparajita Gogoi, who is coordinator of the White Ribbon Alliance for Safe Motherhood in India and Sampat Pal Devi, leader of an all women vigilante force called Gulabi Gang.
The Guardian released the list March 8, being celebrated as International Women's Day.
Roy, who authored "The God of Small Things" and calls herself a "natural born feminist", is described as one of India's most important polemicists.
The Guardian report said that she has not published a second novel and has instead shone the spotlight on the dark side of the subcontinent.
Sampat Pal Devi, who leads the Gulabi gang in northern India, is listed in the section of Activists and Campaigners.
The all-women force dressed in pink saris wields bamboo sticks. One day she saw a man beating his wife in India's Uttar Pradesh state and she begged him to stop. He didn't. She returned the next day with a group of women and beat him like he had beaten his wife. The Gulabi gang had been formed, the report said.
She has a list of criminal charges against her but the number of gang members is growing. It now has around 20,000 members. "Village society in India is loaded against women," she says.
Shiva, a renowned name in global circles who believes feminism and environmentalism are inseparable, is quoted as saying: "Women who produce for their families and communities are treated as 'non-productive' and economically inactive. The devaluation of women's work, and of work done in sustainable economies, is the natural outcome of a system constructed by capitalist patriarchy. This is how globalisation destroys local economies and destruction itself is counted as growth."
Indian-origin filmmaker Mira Nair is there in the list. She made "The Namesake", "Amelia" and "Monsoon Wedding" and her movie "Salaam Bombay" won awards at Cannes, and led to her setting up a children's charity. She went on to become the first woman to win the Golden Lion at the Venice film festival.
In the field of business, Indian-origin PepsiCo chief Indra Nooyi finds mention.
Nooyi is keen to help women up the business ladder, the media report said.
"If you are a woman and especially a person of colour, there are two strikes against you," Indra Nooyi had said. "Immigrant, person of colour, and woman, three strikes against you . . . So I would work extra hard at it. More hours, yes. More sacrifices and trade-offs, yes. That has been the journey."
She grew up in what she calls a "humble middle-class" environment in South India and worked hard to reach a pay-packet of $10.66 million last year.
Another Indian-origin woman on the list is Pragna Patel, founding member of Southall Black Sisters, which the media report described as a landmark organisation in the history of black and Asian feminism.
The charity campaigns for and offers practical support to women escaping domestic violence and forced marriages.
Britain-based Jasvinder Sanghera, director of Karma Nirvana, which is a charity helping victims of forced marriages and 'honour' violence, also finds mention in the list.
She had run away from home at 15 to avoid a forced marriage and set up the charity after her elder sister, who was afraid of her abusive husband and killed herself in 1987.