Bhopal:
Madhya Pradesh cabinet minister Kusum Mahdele who was caught on camera kicking a 14-year-old boy yesterday, sparking a huge outcry, has denied the act, saying she "felt someone fall at my feet, but I ignored him and entered my car".
News cameras covering a cleanliness drive in Panna, about 400 kilometres from Bhopal,
caught the BJP legislator kicking the boy
on his head after he fell at her feet and allegedly begged for money.
"I am in Panna since yesterday. After the foundation day celebrations, I went to Panna bus stand for a cleanliness drive with other senior officials from the administration. There I spoke to journalists and I felt someone fall at my feet. But I ignored him and entered my car," Ms Panna said.
Under a flurry of questions since yesterday,
Chief Minister Shivraj Singh Chouhan said
, "Kusum Mahdele has sent her clarification. I will go through it. I will initiate a probe if it is required."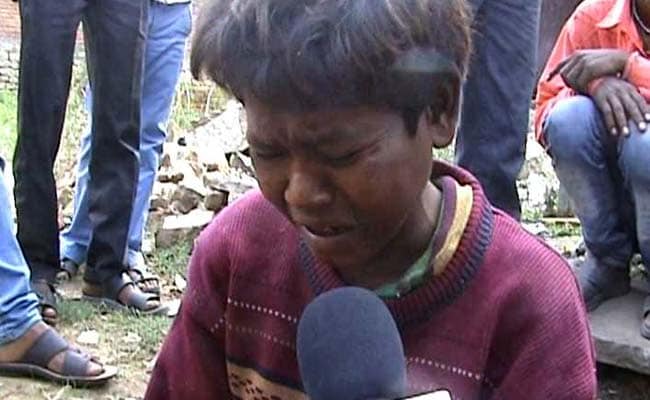 The teenaged tribal boy, who was traced by NDTV today, rejected the Madhya Pradesh animal husbandry minister's denial.
"I was just asking for a rupee from the minister as I was hungry and wanted to buy some food. But she kicked me. It is not right," Mulua Adiwasi said.
Political rivals of the BJP today seized the opportunity to launch protests on the streets of Bhopal, demanding Ms Mahdele's resignation.
The Congress and the Aam Admi Party lodged complaints with the National Commission for Protection of Child Rights and the Human Rights Commission.
"We have requested Human Rights Commission to take cognizance and direct the Chief Minister to take action against the minister," K K Mishra Madhya Pradesh Congress Spokesperson.
An embarrassed BJP, which had been defending the leader since yesterday, has now assured a thorough probe.