Panna:
Madhya Pradesh minister Kusum Mahdele was caught on camera kicking a 14-year-old boy allegedly because he begged her for some money.
The animal husbandry minister, who was in Panna, about 400 kilometres from Bhopal, on the occasion of Madhya Pradesh foundation day, kicked the boy on the head and proceeded to board her car.
As part of a cleanliness drive organised on the occasion, she was sweeping the road near a bus stand when the teenager pleaded her to spare some change.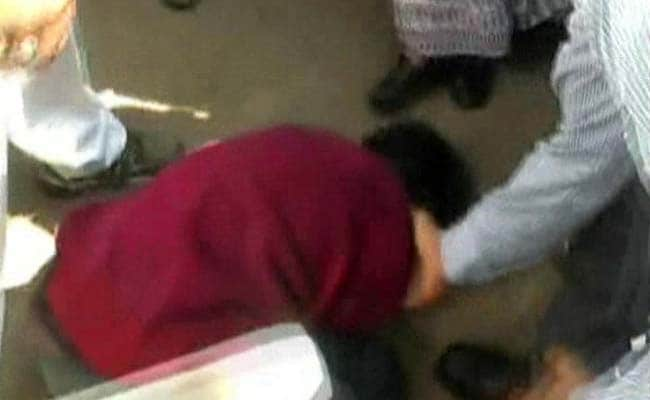 Ms Mahdele earlier spoke about Chief Minister Shivraj Singh Chauhan's mission to improve sanitation and cleanliness in the state.
The minister, a BJP legislator from Panna constituency, avoided questions about her action.
The minister had made headlines in March earlier this year when she sought a law to allow people to domesticate or keep as pets big cats like lions and tigers for their conservation.