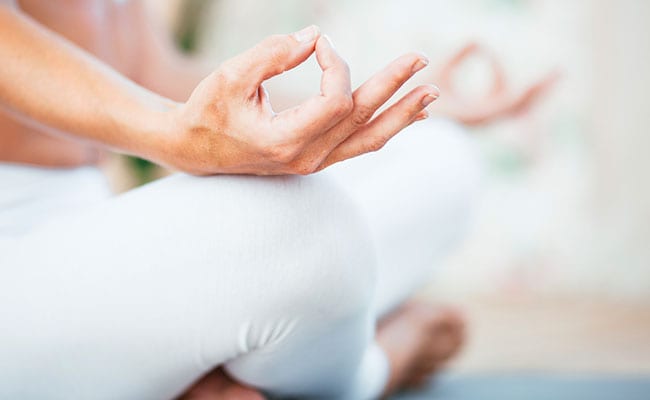 New Delhi:
Eminent yoga institutions are conducting training programmes for trainers from central government offices across the country to ensure the success of the second International Yoga Day on June 21.
"The celebration of International Day of Yoga would involve a very elaborate training programme on common yoga protocol for mass yoga performance as well as discourses, lectures and talks by eminent yoga experts.
"Various reputed and eminent yoga institutions have agreed to support the efforts of the government by providing training to trainers and other expert advice in celebration of International Day of Yoga, 2016," a letter issued to all secretaries of central government ministries said.
The secretaries have been asked to "issue necessary instructions to all officers" of their ministries, departments, attached and subordinate offices located in different parts of the country to prepare a detailed action plan for celebrating the International Yoga Day.
Most departments have sent the action plans to Ministry of Ayurveda, Yoga and Naturopathy, Unani, Siddha and Homoeopathy (Ayush) in this regard, a senior government official said.
He said the participation of employees in yoga day celebrations is voluntary and they have been asked to follow the common yoga protocols in case they plan to attend it.
"The government of India has decided to take forward the momentum created by International Day of Yoga, 2015 with greater and more active participation of youth during the current year celebrations.
"The main programme would be the mass yoga demonstrations from 7 AM to 8 AM by following the common yoga protocol at the state, district, block and panchayat levels," the letter reads.
All ministries have also been asked to organise events like yoga fests, seminars, workshops and musical and cultural programmes based on yoga.
There are nearly 50 lakh central government employees working across the country.
In a first, India has decided to give tourist visa and e-tourist visa to foreigners willing to undergo short term course in yoga in its bid to popularise the ancient discipline for physical, mental and spiritual wellbeing globally.