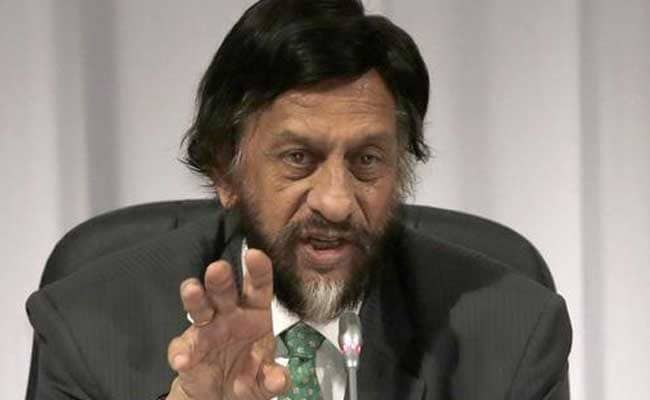 New Delhi:
Former TERI chief RK Pachauri, accused in a sexual harassment case, was today once again allowed to travel abroad by a Delhi court.
Mr Pachauri, who is currently on bail, was granted permission by Metropolitan Magistrate Shivani Chauhan to travel to USA, Mexico, China and Kazhakstan up to September 27 to attend meetings and conferences.
The court allowed the application filed by Mr Pachauri, through his counsel Ashish Dixit, noting that he has been allowed to travel abroad on earlier occasions too and asked him to file a copy of his travel tickets and intimate the court after his return or any changes in his travel itinerary.
Mr Pachauri, who returned on August 12 from a month's trip to Mexico, was also directed to furnish an undertaking that he shall appear in court in person or through counsel and not dispute his identity at a later stage.
The court had on July 11 granted bail to Mr Pachauri and allowed him to travel abroad after he appeared before it pursuant to the summons issued against him.
Mr Pachauri, who has been allowed by the court to travel over a dozen times to various countries including USA, UK, China, Japan, France, Kazakhstan, Bolivia, Kuwait, Somalia and Saudi Arabia, during pendency of the probe and proceedings, was summoned as accused by the court on May 14 after it took cognizance of the charge sheet filed against him for allegedly sexually harassing an ex-colleague.
The court, while taking cognisance of the charge sheet, had said there was sufficient material to proceed against him under sections 354A (sexual harassment), 354B (assault against woman with intent to disrobe), 354D (stalking), 509 (word, gesture or act intended to insult modesty of woman) and 341 (wrongful confinement) of the IPC.
The charge sheet, filed by Delhi Police on March 1, had arrayed 23 prosecution witnesses, many of whom are present and former employees of The Energy and Resources Institute (TERI).
Mr Pachauri was granted an anticipatory bail in the case on March 21, last year.
On February 13, last year an FIR was registered against Pachauri on charges of sexual harassment under IPC sections 354, 354(a), 354(d) (molestation) and 506 (criminal intimidation).