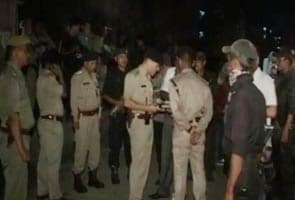 Imphal:
Eight people have died and five others are critically injured after a high-intensity blast in Manipur's capital Imphal this evening.
The blast happened at 7:30 pm in the Nagampal area that is next to a busy market.
Initial reports indicate all of those dead are migrant labourers involved in the construction of a drain in the area.
The police has said the blast appears to have been triggered through a planted device.
No group has claimed responsibility for the blast so far.