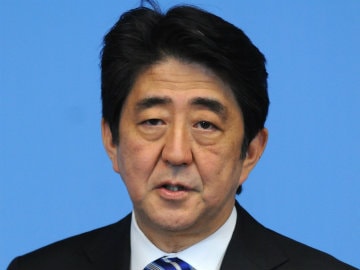 New Delhi:
"India has a special place in my heart". This is what Japanese Prime Minister Shinzo Abe said today while looking forward to the visit of Prime Minister Narendra Modi to his country.
"I am eagerly waiting for your arrival in Kyoto this weekend," Abe tweeted in a message to Mr Modi who will embark on a four-day visit on Saturday. "Your first visit to Japan as Indian PM will add a new chapter to our strategic partnership," he wrote, which was retweeted by Mr Modi.
In another tweet, Abe, who will receive Mr Modi in Kyoto on his arrival in Japan as a special gesture, said, "Together we can do a lot for peace and prosperity in the world."
On his first bilateral visit outside the subcontinent, Mr Modi will have an "extremely substantive" agenda when he travels to Japan amid "great expectations" of the strategic and global partnership being taken to a new level.
Cooperation in the fields of defence, civil nuclear, infrastructure development and rare earth materials besides enhancing business ties will be high on the agenda of Prime Minister Modi's trip during which he will travel to Japan's 'smart city' Kyoto and capital Tokyo.