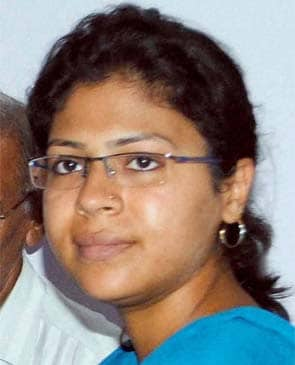 Lucknow:
The Indian Administrative Services officer Durga Shakti Nagpal, who was suspended last month for ordering the demolition of a mosque being built illegally on government land in Greater Noida, has filed her reply to the charges by the Uttar Pradesh government.
Sources said the officer in her reply has claimed innocence after the Akhilesh Yadav government accused her of "poor administrative acumen and lack of foresight" for a decision that could cause communal tension during the month of Ramzan.
Meanwhile, the Supreme Court yesterday refused to interfere in Ms Nagpal's suspension case after a petition was filed on the ground that she was following the top court's order regarding demolition of religious structures on government land.
"She will take care of herself, she can question her suspension at the right forum," the court told petitioner ML Sharma.
Three days ago, the Uttar Pradesh government also transferred Ms Nagpal's husband Abhishek Singh to Jhansi from Noida. State officials called it a routine transfer.
Ms Nagpal's suspension as the SDM of Gautam Buddh Nagar by the UP government had led to widespread outrage across the country with even Congress president Sonia Gandhi writing to Prime Minister Manmohan Singh asking him to ensure she is not treated unfairly.
Ms Nagpal's supporters allege that she has been victimised for taking on Greater Noida's powerful sand mafia connected to the ruling Samajwadi Party in Uttar Pradesh.