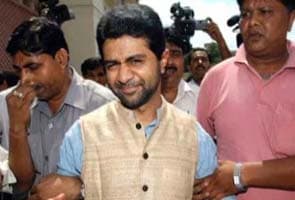 New Delhi:
Controversial arms agent Abhishek Verma, currently in prison, has been accused repeatedly of bribing government officials to influence multi-crore arms deals.
Now, NDTV has accessed scores of emails that the CBI says were written by Mr Verma. They name officials across ministries, brag of his easy access to them, and their willingness to work with him for the right price.
The emails are being investigated by the CBI. NDTV cannot independently verify the authenticity of the emails.
In one email sent in July 2011, he advises his associates not to document "wining, dining and 69'ing govt officials." He cautions, "Written should only be work stuff nothing to do with $$$ to officials."
Emails like this one are among hundreds of documents being scrutinized by the CBI; some allegedly reveal evidence of kickbacks that were sent to Mr Verma by a big client, US arms manufacturer Sig Sauer.
Sig Sauer was represented in India by Anca Neacsu, who is married to Mr Verma and is also in jail.
On July 23, 2011, Mr Verma, who used the email ID "manager@ganton-limited" wrote to his associates, explaining why it was essential for an anonymous complaint against Sig Sauer to be deleted from government files.
The complaint had been made in the context of an order for Sniper Rifles for the Indian Army, for which Sig Sauer was in the running and had participated in field trials. Mr Verma writes that if the anonymous complaint is not removed, "the entire deal would be scrapped and re-tendered." He warns, "Whoever is the winner of the contract for these sniper rifles will become the automatic choice of the other divisions of the entire Army."
The CBI says that Sig Sauer routed a $50,000 kickback to Mr Verma through a maze of front companies. The bribe was allegedly meant for a government official referred to as "VIP."
On November 25, 2011, in an email to Ron Cohen, the CEO of Sig Sauer, Mr Verma claimed that his wife had visited the Home Ministry and had been told that a deal for 262 SIG rifles, which had been cancelled by the Madhya Pradesh police, had been reinstated. Mr Verma said that "VIP" ensured this and that the official who met Ms Neacsu mentioned that "the instructions have also gone right from the top to the DG of MP Police to buy the committed quantity or their state won't be given a dime next year by the federal government."
NDTV's repeated attempts to reach Sig Sauer have met with no response. Abhishek Verma's lawyer, Gaurav Chandok, told NDTV "I can't comment, I will speak to my client in court on 23rd or 24th."