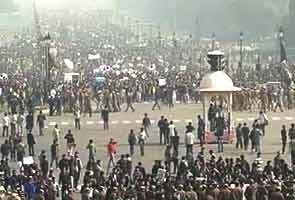 New Delhi:
Breaking his silence on the Delhi gang-rape issue amid continuing protests, Prime Minister Manmohan Singh tonight said public anger is "genuine" and "justified" but appealed for peace while promising all steps to ensure safety of women in the country.
He said everybody was concerned for the 23-year-old victim who was brutally gang-raped in a moving bus last Sunday.
Dr. Singh also expressed sadness over the turn of events that led to clashes between angry protesters and the police and appealed for peace and calm.
"We are all joined in our concern for the young woman who was the victim of a heinous crime in Delhi. There is genuine and justified anger and anguish at this ghastly incident. We are constantly monitoring her medical condition. Let us all pray for her and her loved ones during this critical time," Dr. Singh said in a statement late tonight.
He said, "I feel deeply sad at the turn of events leading to clashes between protesters and police forces. I appeal to all concerned citizens to maintain peace and calm."
His statement came as protests continued for the sixth day today and turned violent.
Assuring safety and security of women across the country, Dr. Singh said, "I assure you that we will make all possible efforts to ensure security and safety to all women in this country. I seek the cooperation of all sections of the society to help us in this endeavour and maintain peace."