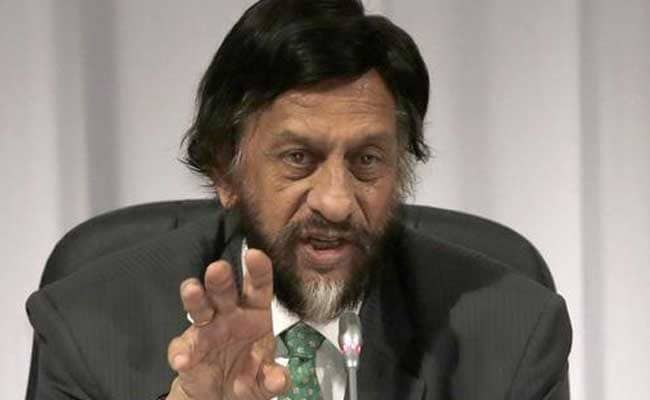 New Delhi:
Former TERI chief RK Pachauri, who has been summoned as accused by a Delhi court in a sexual harassment case, has been allowed to travel to various countries to attend conferences and meetings till July 5.
Metropolitan Magistrate Shivani Chauhan, who had taken cognisance of the charge sheet filed against Mr Pachauri for allegedly molesting and outraging the modesty of an ex-woman colleague, granted him permission to travel to Mexico, Norway, France and Switzerland.
Mr Pachauri, through his counsel Ashish Dixit, had moved an application seeking permission to travel abroad to attend various functions, seminars and conferences till July 5, as per his itinerary.
The court allowed the application noting that the investigation was complete and chargesheet has already been filed.
"In these circumstances, the accused is permitted to travel as per his itinerary, subject to furnishing of one local surety of Rs 2,00,000 to the satisfaction of this Court and upon furnishing an undertaking that he shall appear in the Court in person or through counsel and shall not dispute his identity at a later stage," the court said.
The court asked Mr Pachauri to file a copy of his itinerary and intimate the court after his return and about any changes in his travel plans in advance.
During the pendency of the trial, Mr Pachauri has been allowed at least 10 times to travel to various countries, including USA, UK, China, Japan, France, Kazakhstan, Bolivia, Kuwait, Somalia and Saudi Arabia.
He was chargesheeted by the Delhi Police on March 1 this year after which the court took cognisance of the chargesheet on May 14 and summoned him as an accused saying there is sufficient material to proceed against him.
Delhi Police had filed an over 1,400-page charge sheet in the court against Mr Pachauri under sections 354-A (sexual harassment), 354-B (assault or use of criminal force to woman with intent to disrobe), 354-D (stalking), 509 (word, gesture or act intended to insult the modesty of a woman) and 341 (wrongful confinement) of the IPC.
On February 13, 2015, an FIR was registered against Mr Pachauri for the alleged offences and he was granted anticipatory bail in the case on March 21, 2015.