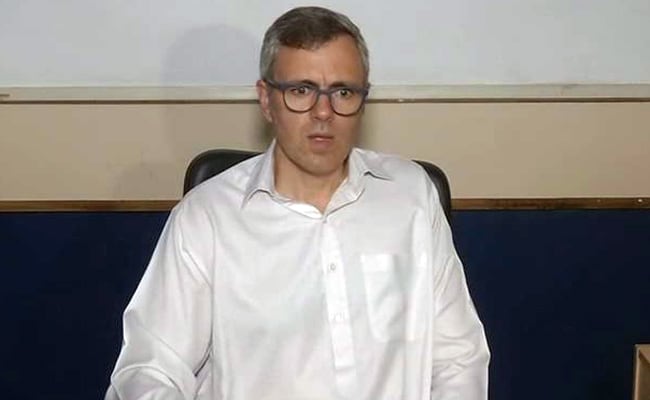 Jammu:
Extending his party's campaign for safeguarding Article 35A of the Constitution to the border district of Rajouri, National Conference (NC) working president Omar Abdullah on Tuesday said defending the provision cannot be an "anti-national" act.
"Defending the Constitution of India, of which Article 35A is an integral part, cannot be anti-national," the former chief minister told party workers in Darhal in Rajouri.
Coming down heavily on the BJP, Omar Abdullah asked how could fingers be raised at the National Conference for opposing the "clandestine moves" of repealing Article 35A, which is a constitutional guarantee to the people of Jammu, Kashmir and Ladakh for preserving their distinct identity and dignity, irrespective of religion or caste.
Mr Abdullah arrived in nearby Poonch district on Sunday and held a series of meetings with party workers and functionaries.
He accused the BJP of dividing the people on the basis region and religion to further its "anti-people agenda".
"As long as NC flag is fluttering high across Jammu and Kashmir, Article 35A will remain part of the Constitution," he said.