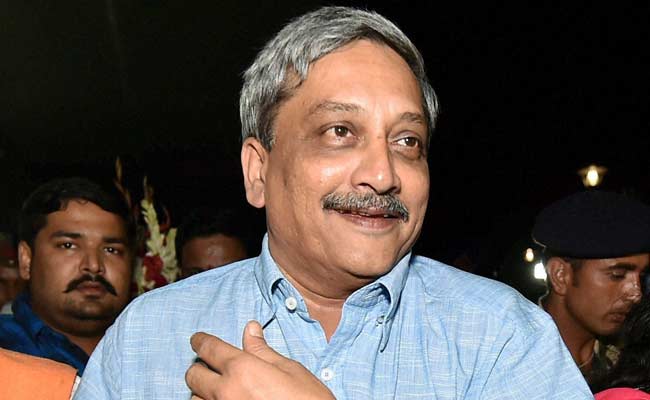 New Delhi:
Dumping the official executive jet that he is entitled to, Defence Minister Manohar Parrikar on Wednesday flew economy class on a budget airline to his home state of Goa.
Mr Parrikar is entitled to use the Embraer executive jet, which is part of the VVIP squadron, maintained by the Indian Air Force.
Mr Parrikar, 58, resigned as the chief minister of Goa last week and was inducted into the Union cabinet on Sunday as the new defence minister.
Prior to his departure, Mr Parrikar was given a detailed briefing by the Indian Coast Guard that lasted for nearly two hours. Sources in the ministry said he raised a number of queries during the briefing.
"This visit is part private and part official. The minister will be visiting the Naval facilities in Goa, the Goa Shipyard and carry forward his meeting with Coast Guard there," a source said.
Meanwhile, the bureaucracy and the defence personnel in the ministry see him as a tough task master who has had several intense briefing sessions since Tuesday morning.
For two consecutive days, Mr Parrikar has taken a briefing at 8:30 am, an hour before official working time. Sources said the new minister has indicated that he would like to come early and work till beyond the official timings.