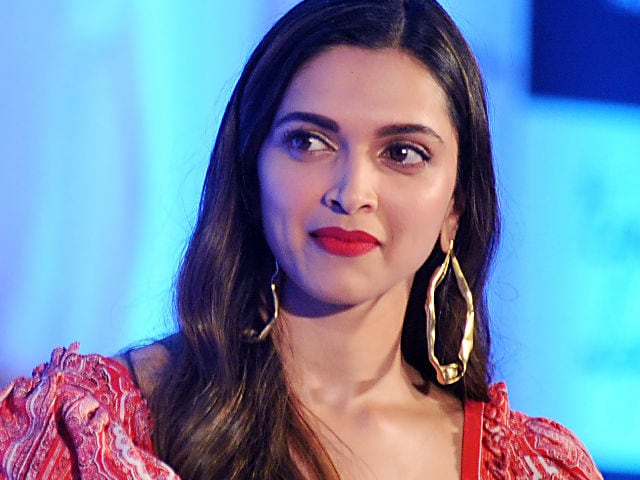 Highlights
India media should educate foreign media, said Deepika Padukone
Earlier this year, a foreign paparazzo called Deepika by Priyanka's name
Deepika Padukone is all set to attend the Cannes Film Festival
New Delhi:
Deepika Padukone seemed fairly unperturbed in the video that went viral some months ago, showing her
exiting Los Angeles airport to shouts of "Priyanka, Priyanka"
from the waiting photographers. But speaking to the press in Mumbai on Friday, the 31-year-old actress said that being mistaken for her colleague - not once, but several times - is 'offensive, ignorant and racist.' Deepika Padukone and Priyanka Chopra, who look nothing like each other, are often spotted at the same International events now,
most recently the Met Gala
. Foreign media don't seem to have figured out that they are different people. Deepika says we should all collectively be offended.
"It's not just about me being offended. It's you all in this room who should be offended. It's not just ignorance, it's also racist,"
Deepika Padukone
said, reports news agency PTI. She was speaking at an event for L'Oreal, on behalf of whom she will attend the Cannes Film Festival this year.
She also reproached the media as being complicit. "Two people of similar colour are not the same people. So, you as fellow Indians should actually be calling them out and educating them instead of encouraging it," Deepika said. "Ignorance is ignorance. I feel bad for them," she added.
This is the video that went viral earlier this year - Deepika Padukone arrived in Los Angeles ahead of the Oscar after party to this welcome:
Deepika was also mistaken for Priyanka Chopra, who headlines the show
Quantico
, while promoting her Hollywood debut
xXx: The Return Of Xander Cage
abroad. Priyanka told
Bollywood Life
in a previous interview, "I guess I'm the most popular brown face that everyone has known. Every brown girl does not look the same. Don't mistake it. Let's try and tell us apart. That was not right and it's not fair. She's a massive star from India."
Priyanka Chopra has also been
involved in a case of mistaken identity
- embarrassingly, a picture of Yukta Mookhey was used instead of her by ABC, the network that airs
Quantico
.
Deepika Padukone will head to Cannes later this month with fellow L'Oreal ambassadors Aishwarya Rai Bachchan and Sonam Kapoor.
(With inputs from PTI)