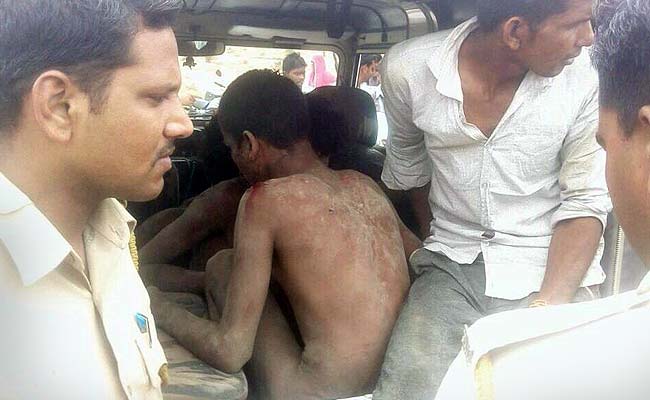 Highlights
Three Dalit teens assaulted by mob for allegedly stealing motorbike
6 arrested for attacking them, parading them naked in Rajasthan
Teens accused of robbery, put in juvenile home
Chittorgarh:
For nearly 30 minutes, the three young boys can be seen shaking with fear as a mob slaps them over and over. Nobody intervenes.
The assault was filmed by a witness on Saturday.
After they were accused of stealing a motorcycle belonging to a man from an upper caste, the teens, all Dalits, were tied to a tree, thrashed, stripped and then paraded naked in the Chittorgarh area of Rajasthan, 350 kilometres from the capital of Jaipur.
"They started beating us, then the police came and took us away," said one of the teens, whose identity must be concealed for legal reasons.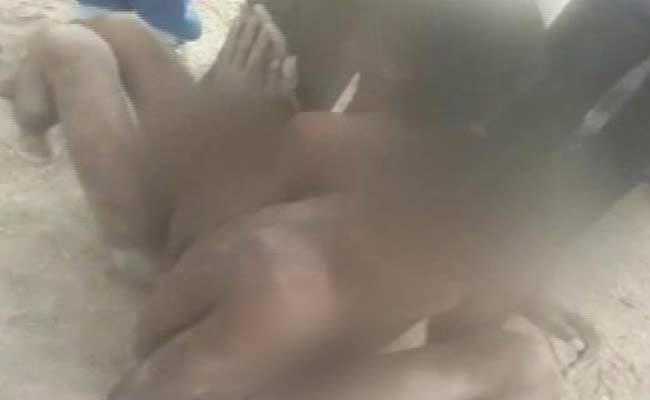 The police was quick to file a case of robbery against them - and place them in a juvenile home, since they can't be arrested because they are under age. But it was only today, after the media reported on the shocking incident, that the police arrested six men for the attack on the teens.
"Three minor children have been beaten. This morning we have arrested six people and I have gone and met those children and asked them to name their attackers. We are trying to identify people in the mob who beat them and we will take action," said senior police officer PK Khamesra.
Manan Chaturvedi, the head of Rajasthan's child rights commission, promised to investigate. "We are forming a committee that will investigate this matter and then appropriate action will be taken after proper evidence is found," she said. "Not only the police, but those bystanders watching and taking videos should have been active. Had they stepped in, I don't think any of this would have happened."
The children belong to the Kanjar tribe, whose members usually live outside villages and towns as they are not socially accepted by other communities.
(Content in this video could be disturbing for viewers)