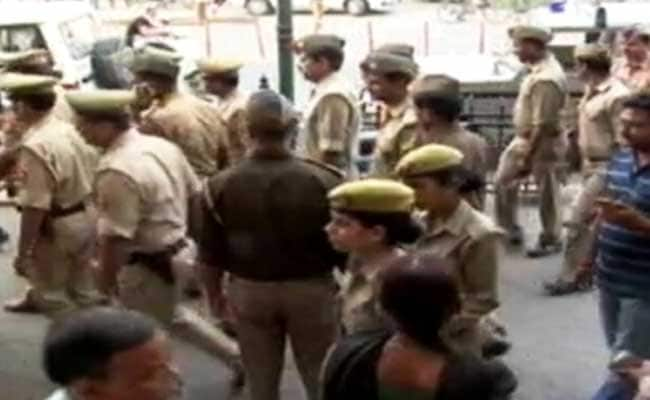 Highlights
2 policemen suspended for misusing the "anti-Romeo drive"
It is an initiative to protect women being stalked and harassed
Yogi Adityanath warned "anti-Romeo squads" against troubling couples
Rampur, Uttar Pradesh:
As two policemen harassed a young couple, demanding a bribe for their release, relatives secretly filmed the transaction.
Within four days, the policemen were suspended for misusing the "anti-Romeo drive" - an initiative launched by new Chief Minister Yogi Adityanath that places cops on patrol in public spaces to protect women from being stalked and harassed.
The couple in this case were a young man and his female cousin who had travelled from their village to the town of Rampur to buy medicines on Sunday. Two policemen then swooped down on them.
"The policemen said they had taken action against them under the anti-Romeo operations and they were kept at a police station for over five hours," explained senior officer KK Chaudhari.
The Chief Minister has warned "anti-Romeo squads" against troubling couples and moral policing.
Even after the cousins' families showed up to point out they are related, the policemen did not relent. They were then filmed taking a bribe of Rs 5,000, said Mr Chaudhari.
The family later showed its sting to Baldev Singh Aulakh, the BJP law-maker from the area who is also a minister.
The officer said after going through the video, the pair of cops have been suspended.