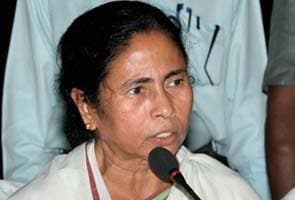 Kolkata:
West Bengal Chief Minister Mamata Banerjee on Monday denied that her government was behind the cancellation of the screening of Bengali film "3 Kanya" at a cinema hall in Kolkata and dismissed the controversy as a "concocted story" made to humiliate the ruling Trinamool Congress.
The chief minister said that the government had never interfered in the matter of the screening of the film at the theatre owned by the Kolkata Municipal Corporation.
"If the government is determined to ban the film, how is it possible that it is being shown at all these places? Obviously, the answer is that it is a well-designed campaign against the government to embarrass and humiliate it," Ms Banerjee said in a post on Facebook.
She also accused a section of the media for what she called "non-issues".
"For the last several months, it is becoming clear that one section of the so-called media has been raising non-issues for their vested interests - the sole purpose of which is to malign the present government with disinformation, misinformation and concocted stories. It is being done in collusion with political parties like CP(I)M and Congress," she said.
Stating that the resignation of Trinamool Congress ministers from the UPA-II government at the Centre has "put some vested interests in an uncomfortable situation," she appealed to the people "not to believe in rumours and concocted stories which are motivated and designed to serve the vested interests of one section of the media."
The chief minister said even when the state administration did some 'splendid' work, there has been a deliberate attempt to 'suppress' it.