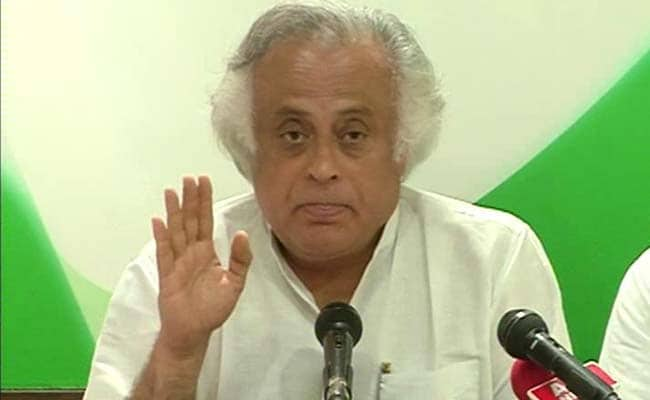 New Delhi:
The Congress on Saturday said contrary to claims by Prime Minister Narendra Modi, the Indian economy was stagnant and investments were not coming.
Citing Reserve Bank of India (RBI) data, party leader and former Union Minister Jairam Ramesh said that in 2016-17, bank credit grew by 5 per cent - the lowest in 60 years, while the plant load factor - a measure of capacity utilisation - stood at 60 per cent, the lowest in 15 years.
"Lowest increase in bank credit for the last 60 years, lowest plant load factor in the last 15 years and lowest addition to employment in the organised sector in recent years, this is the reality.
"In the first two years of Modi government, only 4.4 lakh jobs were created in the organised sector as opposed to 21 lakh jobs created during the first two years of the UPA-II government," said Mr Ramesh.
"These indicators, which are all government figures, belie the Prime Minister's repeated claims of the economy taking off. Modi may claim that GDP is growing at seven per cent, but other indicators show a stagnant economy," he said.
Mr Ramesh said lack of investments was a big threat faced by the economy and said both Prime Minister Narendra Modi and Finance Minister Arun Jaitley had no answers for the problems of the economy.
"There is no point in the Prime Minister or the Finance Minister taking refuge in GDP growth. They are meaningless. The world no longer believes India's GDP numbers," he said.
"The condition of the economy is matter of serious concern and the government must look into the challenges faced by the economy," he added.