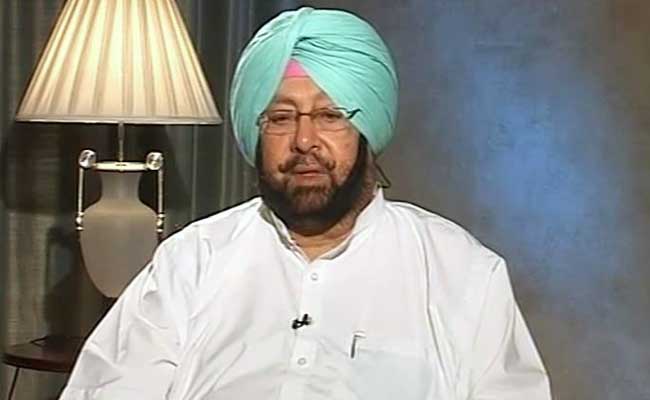 Bathinda:
Punjab Congress chief Amarinder Singh yesterday stormed into Sangat Mandi police station and warned officials against registering "fake" cases against Congress workers allegedly at the behest of the ruling Akalis.
During the 'Halke Vich Captain' programme, more than 4000 people submitted 2873 complaints among which over 60 per cent pertained to "fake FIRs", a party spokesman said.
Amarinder stormed into the police station after listening to the grievance of a local resident, Baldev Singh, about a land dispute case which had been registered at the Sangat Mandi police station for the last two years.
"Instead of registering his complaint and resolving the case, the Sangat Mandi Thana had registered a fake FIR against him at the station," Amarinder said.
He told Baldev to accompany him to the police station at immediately where he met the local SHO and DSP and raised the matter, who gave him the "assurance" that it will be resolved within 10 days, the spokesman said.
"Respect the uniform you are wearing and ensure that you resort to no injustice at the behest of the Akalis whose days are numbered now," Amarinder told police officials.
"I have nothing personal against you but if I find any of you harassing or victimising any of my party workers, it will be more than personal for me and I will neither forget nor forgive it," he said, adding, "all those police officials found guilty of having framed the Congress workers must be ready to go to jail along with their Akali mentors."