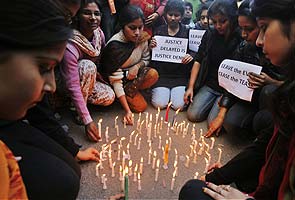 New Delhi:
After putting up an embarrassing show when the Lok Sabha debated the anti-rape bill yesterday, the Congress has instructed all its legislators to be present in the Rajya Sabha when the draft law to punish rape and other sexual crimes against women is taken up by the upper house. Sources say the bill will be presented in the Rajya Sabha tomorrow.
Chief absentees from the Congress yesterday included its president Sonia Gandhi, her son and party vice-president Rahul Gandhi, and other senior ministers.Despite different parties professing their commitment to making women more secure, the lower house was largely empty when the vote took place.
In the seven-hour debate that preceded the vote, leaders like Sharad Yadav made shocking and offensive comments against women. "Who amongst us has not followed girls?" Mr Yadav asked, while arguing that criminalising stalking and voyeurism could result in false cases against men. (Read)
The Criminal Laws (Amendment) Bill, introduced in the wake of the fatal gang-rape of a student on a Delhi bus, provides for the death penalty for extreme cases of rape and 20 years in prison for other rape cases. Acid attacks, stalking, voyeurism and the trafficking of women are punishable under criminal law, but the Lok Sabha voted against life imprisonment for acid attacks.
A proposal to lower the age of consent from 18 to 16 was rejected before the Criminal Law (Amendments) Bill 2013 was brought to the house. Parties like the BJP said that since a woman has to be 18 to get married, lowering the age of consent to 16 would encourage pre-marital sex.
The JS Verma Commission, named for the former chief justice who headed the committee, had not recommended the death penalty for heinous rapes; it wanted marital rape to be recognised as a criminal offence. Both proposals were over-ruled.
Activists have argued that the new proposal is a pale version of the over-arching changes that were recommended by a panel of legal experts, set up by the government in December amid national outrage over the gang-rape of a student on a Delhi bus who died of the terrible injuries inflicted on her.