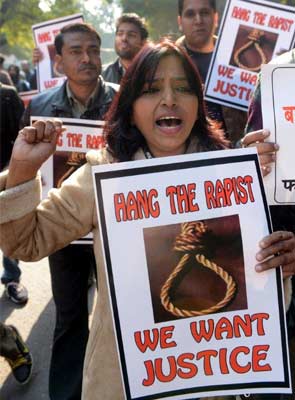 New Delhi:
The Rajya Sabha today passed a law to provide stricter punishment for rape and other sexual crimes against women, two days after it was cleared by the Lok Sabha.
The Criminal Law (Amendment) Bill 2013 provides for death penalty for heinous cases of rape and 20 years in prison for other rape cases. Acid attacks, stalking, voyeurism and the trafficking of women are punishable under the law.
The bill was cleared by the Lok Sabha on Tuesday. The lower house had voted against life imprisonment for acid attacks. A proposal to lower the age of consent from 18 to 16 was also rejected before the bill was brought to the house.
Replying to debate in the Rajya Sabha, Home Minister Sushil Kumar Shinde said the bill has provided for specific punishment for crimes such as acid attack and voyeurism. He said the decision to fix the age of consent at 18 was taken after consultation with political parties. He described the bill as tough and said its effect would be seen in the coming years.
The government brought in the bill following massive outrage and street protests that followed the fatal gang-rape of a medical student on a Delhi bus last December.
A commission set up by the government under former chief justice JS Verma had recommended sweeping changes in the law to protect women. While the panel did not favour death penalty for heinous rapes, it had said that marital rape should be recognised as a criminal offence. Both the proposals were over-ruled.