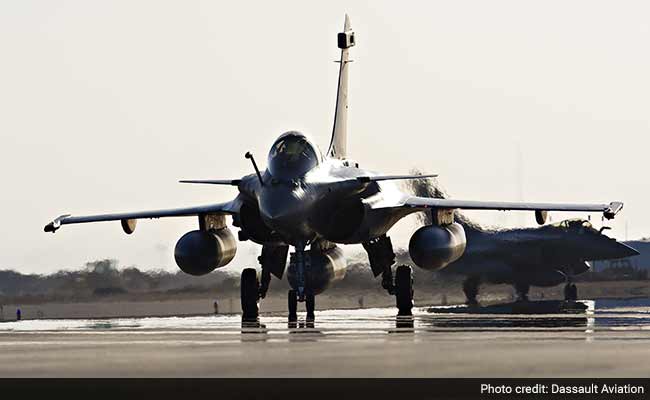 Panaji:
Congress on Saturday alleged non-transparency in the multi-crore Rafale deal and questioned the Centre's move to bypass defence procurement procedure in the absence of inter-governmental agreement with France.
"Prime Minister during his France visit announced government's decision to buy 36 Rafale fighter jets from Dassault in fly-away condition. This decision is totally non-transparent," Congress spokesperson Tom Vadakkan told reporters in Goa.
"Till date, even the price of aircraft has not been disclosed by the Modi government. India does not have inter- governmental agreement with France for government-to- government purchases. In the absence of it, how can the established defence procurement procedure be bypassed?" he asked.
Mr Vadakkan said there is no clarity either on pricing or on transfer of technology agreement.
"Modi government must clarify whether French government will give a sovereign guarantee," he said.
The Congress leader said bidding process undertaken during Congress-led government entailed that only eighteen Rafale aircraft would be purchased in fly-away condition.