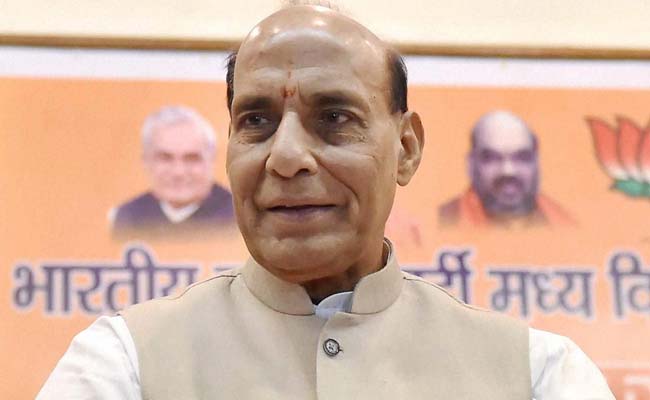 Hyderabad:
The credibility of Central Industrial Security Force (CISF) has enhanced among the countrymen and the government would increase its strength to two lakh, Union Home Minister Rajnath Singh said today.
CISF is a 1.47-lakh personnel strong force.
"We have set a target... slowly we want to increase the CISF strength to two lakh. The faith in CISF is growing not only among the countrymen, but also in Home Ministry and Central government, and that's why we want to increase their strength," he said.
Mr Singh was speaking after reviewing the passing out parade of Assistant Commandants and Sub-Inspectors of CISF at the National Industrial Security Academy (NISA) in Hyderabad.
"Women represent 5.04 per cent of CISF force. The Centre had issued a circular to Union Territories wherein they have been directed to recruit 33 per cent women in police forces and similarly participation of women should increase in central paramilitary forces," he added.
"Amongst CAPFs (Central Armed Police Forces), I believe if any force which will be the first to achieve the target of implementing 33 per cent reservation for women, it will be CISF," Mr Singh said.
The minister suggested "special security audit" on regular basis in security forces.
"Proper and optimum utilisation of security forces will not only increase the work efficiency of personnel but I feel that will also boost the morale of the force," Mr Singh added.
The minister further said in the era of globalisation and liberalisation, the role of CISF, tasked to secure the country's major civil airports and installations in the aerospace and nuclear domain, has got diversified and expanded as India progressed.
"Your role has become multi-dimensional and challenging," he added.
A total 66 Assistant Commandants/Executives and 459 Sub-Inspectors/Executives passed out of the Academy after completion of their basic training.