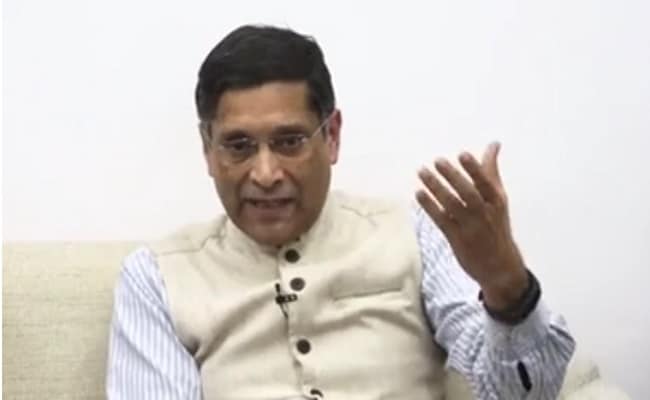 New Delhi:
Chief Economic Advisor
Arvind Subramanian
today questioned inputs from economic experts, saying they tend to bow to the officialdom in a bid to stay on the "right side of power". Delivering a stinging criticism of the so-called expert opinion at a lecture in Bengaluru, the Chief Economic Advisor said, "Analysts fall over backwards to rationalize the official decision... the government does not really benefit from their wisdom".
The stinging criticism of economic experts came alongside a censure of the global ratings agencies, which had put China ahead of India despite India's rising growth parameters. While India still has a BBB rating, China's rating has been upgraded to AA, despite its slowing growth and rising debts.
But while the Narendra Modi government is pushing hard to uplift the economy and bring in investment, India, Mr Subramanian said, is not being served well by its economic experts and bankers.
Pointing out that high-quality policy-making demands "high quality inputs and high quality debates", the Chief Economic Advisor said economic experts are not sufficiently critical while speaking in public fora.
"Experts feel the need to stay on the right side of power -- whether the Reserve Bank of India or the government," Mr Subramanian said. "Before policy decisions are taken, the experts tend to express the views they think officials are likely to take. After policy actions, they try hard to endorse the decisions already taken."
Urging bankers to upgrade the quality of their advice, Mr Subramanian said, "Bankers are careful not to get on the wrong side of the government or the Reserve Bank of India" since they are the regulatory authorities. The bankers, he said, are worried about "losing access".