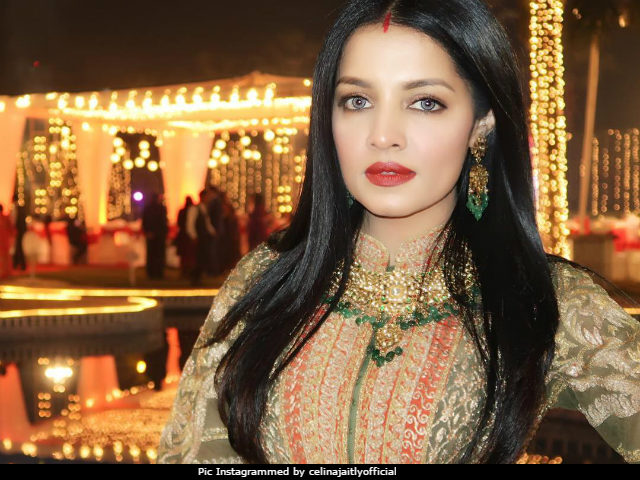 Highlights
'I couldn't reach in time to hear his voice,' said Celina
'You are never ready for a parent's loss,' she added
'Even if you know it's coming,' she said
New Delhi:
Actress Celina Jaitly is pregnant with twins but for now, it is a time of grief and sorrow rather than joy. The former Miss Universe's father Col V K Jaitly died in Indore last Thursday and Celina, who lives in Dubai, told news agency IANS that not being with her dad in his final moments is a "guilt (she'll) live with all (her) life." Celina, 35, returned to India in time for the last rites but was too late to say a last goodbye. "I couldn't reach in time to hear his voice one last time. That's a regret and guilt I'll live with all my life. No matter how much you think you are prepared for the inevitable, you are never ready for a parent's loss. Even if you know it's coming, the shock and disbelief are still unbearable," she told IANS.
Earlier this week,
Celina Jaitly posted an emotional tribute to her father
titled 'Loss of a Loved One.' She wrote: "Nothing truly prepares you for the loss of your parent, not even prolonged illness of your loved one. You only realise once they are gone that you will never see them or hear their voice again or feel the warmth of their hugs. We always take for granted the fact that they are well and alive where ever they are and go about our lives."
Read Celina's post here:
Celina Jaitly has twins sons with husband Peter Haag and
there's another set of twins on the way
. "I feel my father is coming back," she told IANS about the expected arrival.
Celina Jaitly, a former beauty queen, made her Bollywood debut opposite Fardeen Khan in 2003's
Janasheen
. Her best known work is in films like
No Entry, Apna Sapna Money Money
and
Golmaal Returns
. She married hotelier Peter Haag in 2011 and twins Viraaj and Winston were born the next year.
(With inputs from IANS)