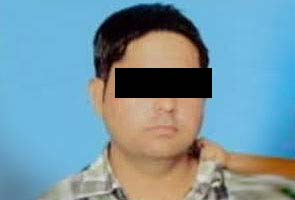 Lucknow:
Uttar Pradesh Chief Minister Akhilesh Yadav has ordered a magisterial probe into the alleged dishonour killing of Abdul Hakim in Uttar Pradesh's Bulandshahr district. Mr Hakim was gunned down in the Aroli village last Thursday.
The state government has also announced a compensation of Rs 5 lakh to Abdul's wife, Mehwish.
The police have, meanwhile, arrested the fifth accused, Malik. He was arrested from the Chola railway station early in the morning. The prime accused Salman was arrested on Thursday.
In 2010, Mr Hakim had married Mehwish, a girl from his village Aroli, against the wishes of their parents. After being threatened by the girl's family, the two fled the village and were living at a shelter in Delhi, run by a group called Love Commandos, who offer protection to couples who face threats.
They had returned to their village a few months earlier, believing that their families were now no longer a threat.
But on November 21, 2012, Mr Hakim got into an altercation with a man in the village. He then went to the police to file a complaint against his attacker. While returning from the police station, Mr Hakim was shot in the neck, allegedly by the same man.
The couple had been filmed for Satyamev Jayate, a television programme hosted by Bollywood actor Aamir Khan, where Mr Hakim had revealed threats to his life from girl's family members. However, the clip was not aired.
The killing had drawn widespread criticism, compelling the Central government to seek report from the Uttar Pradesh government over the issue. Former Uttar Pradesh chief minister Mayawati blaming the state government of "mishandling" the situation. The BJP's Smriti Irani had also pointed a finger at the Akhilesh Yadav-led state government. "I think as far as UP is concerned, the crime is increasing a lot. You can't see this as a single case of honour killing," Ms Irani, who heads the BJP's women's cell, said in Ahmedabad.