Highlights
BJP's candidate wins Rajouri Garden seat by over 14,000 votes
AAP candidate had resigned from seat to contest Punjab polls
"Need to revisit people connect": AAP's Manish Sisodia
New Delhi:
Arvind Kejriwal's Aam Aadmi Party, which held west Delhi's Rajouri Garden assembly constituency, has lost Delhi, placing a faraway number three in by-elections held to the state on Sunday.
A BJP win means another seat for the party in a 70-member assembly dominated by Arvind Kejriwal's AAP. The party took its tally from three to four. But the major impact will be on the crucial civic polls to be held later this month in Delhi.
The
BJP will hold up a win in the by-election as proof of Delhi's support for it
. The elections to three civic bodies, dominated by the BJP for years, is being bitterly fought between the BJP, AAP and the Congress. Today's loss batters an Aam Aadmi Party already reeling from the shock of Punjab, where it came in a poor second last month behind the Congress after predictions that it would win the state. In Goa, it was a non-starter.
The BJP has taken its tally from three to four in the 70-member Delhi assembly after winning the assembly by-election in Rajouri Garden seat.
So confident was AAP of a win in the Punjab assembly elections that its
Rajouri Garden legislator Jarnail Singh
had resigned earlier this year to take on former Chief Minister Parkash Singh Badal of the Akali Dal. Jarnail Singh lost. For the by-election made necessary by Mr Singh's resignation, rival parties have emphasised on what they call AAP's abandonment of the constituency that elected it in the 2015 assembly elections.
Conceding defeat, Deputy Chief Minister Manish Sisodia said, "We will consult the people, will try to work on shortcoming."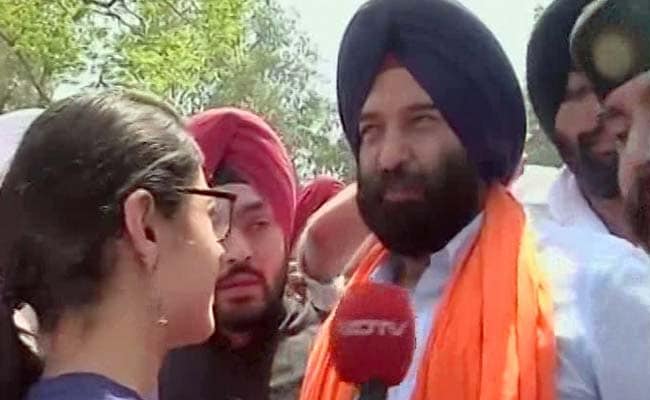 Congress' Delhi chief Ajay Maken, who is a voter in Rajouri Garden had said the by-election will be a "referendum" of Chief Minister Kejriwal's work in the last two years. Mr Kejriwal had swept the Delhi elections then, winning 67 of the 70 seats. The Congress had won no seat, the BJP had won three. Last month, the AAP legislator from Delhi's Bawana joined the BJP.
Voter turnout in Rajouri Garden in Sunday's voting was low - 46.23 per cent compared to 72 per cent in the previous election.
AAP fielded a newcomer Harjeet Singh in Rajouri Garden
, while the BJP's candidate was a seasoned politician Manjinder Singh Sirsa.