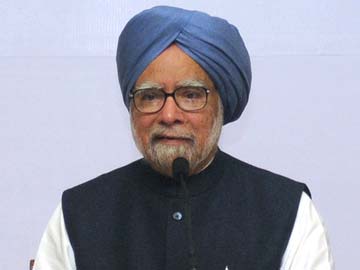 New Delhi:
At his first press conference in over three years, Prime Minister Manmohan Singh today did not elaborate on the worst moments of his ten-year career, but candidly admitted that inking the nuclear deal with the US was one of his "best moments".
"Certainly I think the best moment for me was when we were able to strike a nuclear deal with the United States to end the nuclear apartheid that had sought to stifle the processes of social and economic change and technical progress of our country in many ways," he said when a reporter asked him a question in this regard.
India suffered stifling sanctions and a technology denial regime after it exploded a nuclear device in 1974 and these became over-powering after 1998 when India declared itself a nuclear weapon power after conducting another series of underground nuclear tests at Pokharan. The dynamics changed when under President George Bush, an intense Indo-US dialogue was initiated to bring India inside the "global nuclear tent". In 2008, the Indo-US Civilian Nuclear Agreement was signed paving the way for India to participate in global nuclear commerce.
Steadily, technology denial regimes were removed and India was able to import high technology items that were constantly denied to it earlier. The Indian Space Research Organisation or ISRO was removed from the 'dreaded entity list' and doors were opened for the import of much needed uranium to boost electricity. Dr Singh probably wanted to make India energy secure because he knew that economic growth is dependent on electricity supplies.
The inking of the nuclear deal may have been Dr Singh's "best moment" but the actual benefit of the end of "atomic apartheid" is yet to materialise as not a single contract to purchase reactors has yet been signed with France, USA or Russia for the setting up of large nuclear power parks. But at the same time, India is ramping up its own indigenous three-stage nuclear energy program which may also use imported uranium and ultimately go on to use thorium that may supply energy to India for another 250 years.