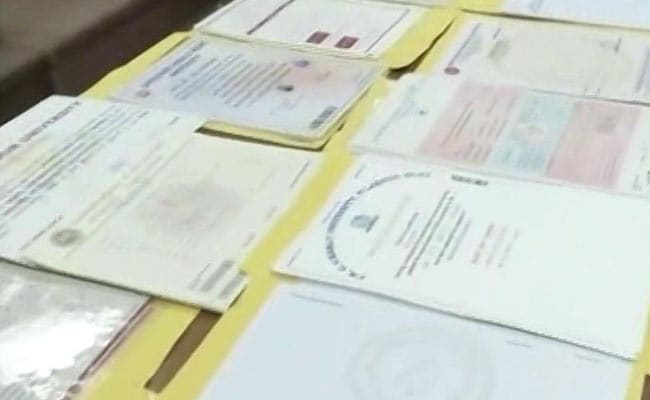 BENGALURU:
It didn't matter how a student fared in their annual exams. Not to this gang of five. They were in the business of selling marks-sheets, degrees and certificates that looked as good as the real ones, down to the university's hologram and watermark. Their clients, an estimated 1,60,000 nationwide over four years, used the degrees over the years to get themselves jobs and admission to prestigious institutions.
But the gang has failed their test.
The Bengaluru police have arrested Kunal Kumar, Deepankar Sen, Sandesh Agarwal, Saurab Sharma and Aruna in the scandal. Kunal, the mastermind was the first to get arrested last month. In raids at multiple locations that followed, the police have seized about 1,500 fake certificates and degrees ready for delivery. These fake certificates were of different universities and school boards including Uttar Pradesh, Tamil Nadu and Gujarat.
But their network of agents was spread through the country. Anand Kumar, the Deputy Commissioner in-charge of the cyber cell of Bengaluru police said about 180 agents had been identified. The documents were sold from anything between 15,000 to 1,00,000. The price often depended on the level of the examination; they supplied certificates for school level right up to masters in management or technology.
The police said they had stumbled upon the racket after a person eaves-dropped on a conversation at a counselling centre run by Kunal Kumar. A student had come to the centre; he wanted to join an engineering course but didn't have the requisite marks.
Anand Kumar told NDTV that this person, who was an informant of the Crime Branch, tipped them off. The senior police officer said they had laid their hands on 15,000 mail conversations between Kunal and Sandesh Agarwal, who printed the degrees and the agents.
But the police say they have no way to identify the people who bought the fake degrees and got into educational institutions or landed themselves jobs. They have asked the police in various states to go after the agents.