New Delhi:
Highlights
A parliamentary panel welcomed "Adopt a Heritage" scheme two months ago
Derek O'Brien chairs this panel that looks into working of tourism sector
Around 100 monuments will be similarly maintained by private parties
The centre was bombarded by criticism from the opposition on Saturday for letting a private company adopt the iconic Red Fort in the national capital. But less than two months ago, a parliamentary committee had a very different view about the government's initiative to get corporates to adopt monuments.
"The Committee notes that the initiative of Adopt a Heritage is a welcome step on the part of the Ministry of Tourism," the panel said in its report tabled in March. It went on to ask the government that "major corporate may be compelled to adopt heritage sites".
The committee also advised the government to try different things in the initial two or three projects to help it plan better in future projects.
Senior Trinamool Congress leader Derek O'Brien chairs this committee of 31 parliamentarians from the Lok Sabha and Rajya Sabha that looks into the working of the transport and tourism sector. All major political parties are represented in parliament's standing committee.
The scheme, Adopt A Heritage, was launched last year to encourage private players to pitch for monuments that they would take care of. They had to submit a plan how they would upgrade facilities at the sites and would be selected on the basis of the plans they put on the table.
Shah Jahan's Red Fort isn't the only one on the list.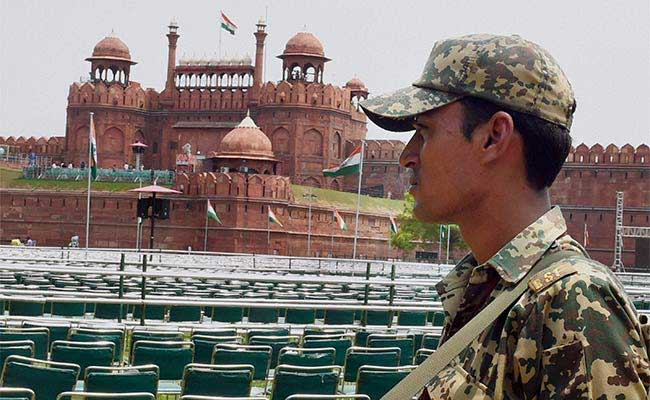 There are around 100 monuments which will be similarly maintained by private parties. Taj Mahal is also on this list. So is Jantar Mantar and Purana Qila in Delhi.
A
political controversy nevertheless erupted
after the news broke that the Dalmia Bharat group signed an agreement with the government.
The opposition blamed the government for trying to commercialise everything. West Bengal Chief Minister Mamata Banerjee called it a "sad and dark day" in the country's history.
Derek O'Brien also weighed in, with a tweet.
Wah! So here is acche din. Red Fort being 'sold '? Now other national treasures ready to be auctioned to highest bidder. As Chairman Parliament Cmtee of Transport Tourism & Culture, can say matter was still being "discussed". Pledge to stop this

- Derek O'Brien (@derekobrienmp) April 28, 2018
Randeep Singh Surjewala, Congress spokesperson, said: "BJP and PM Modi should be ashamed that they don't have 5 crores for the maintenance and supervision of Red Fort, I wonder how they will run this nation".
Get Breaking news, live coverage, and Latest News from India and around the world on NDTV.com. Catch all the Live TV action on NDTV 24x7 and NDTV India. Like us on Facebook or follow us on Twitter and Instagram for latest news and live news updates.