Highlights
Red Fort to be maintained by Dalmia Group in new government deal
Corporate house to introduce new facilities, invest in better upkeep
Opposition accuses government of trying to commercialise iconic monument
New Delhi:
A government plan to involve private companies to maintain India's best-known monuments has landed the centre at the centre of a huge controversy over news that Dalmia Bharat Group had "adopted" the iconic Red Fort. The opposition accused the government of trying to commercialise everything, wondered why the government could not spare Rs 5 crore every year on the monument that the company had agreed to spend over the next five years. Some historians also joined in.
The 17th century monument built by Shah Jahan has been on the government's adoption offer list for months. But it was only after the contract was signed this week that the implications of the move appeared to sink in.
Historian William Dalrymple tweeted his discomfort. "There must be better ways of maintaining a nation's greatest monuments than by auctioning them off to a corporate house," he said.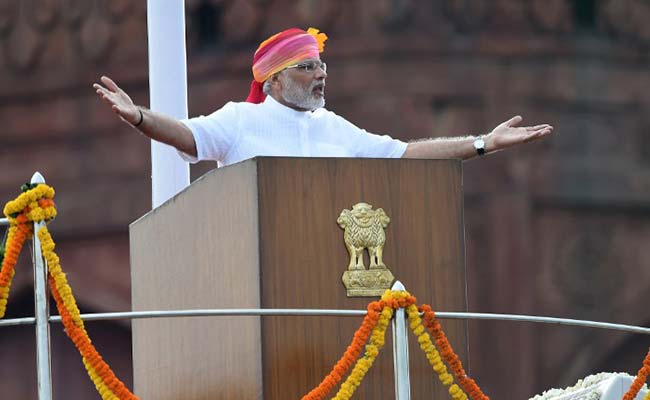 Political leaders from the opposition agreed. Some, such as West Bengal Chief Minister Mamata Banerjee, seemed to suggest that the government contract deal with the Dalmia Bharat Group was as good as leasing it out to a private party.
"Why can't the Government even take care of our historic Lal Qila? Red Fort is a symbol of our nation. It is where India's flag is hoisted on Independence Day. Why should it be leased out? Sad and dark day in our history", she tweeted.
The Congress, which led the offensive against the government, said "BJP and PM Modi should be ashamed that they don't have 5 crores for the maintenance and supervision of Red Fort, I wonder how they will run this nation," said Randeep Singh Surjewala, Congress spokesperson.
Culture Minister Mahesh Sharma tried to clear the air, surprised that a political row had broken out over a scheme that had been announced last year.
"We are proud of our monuments and we are proud of our rich heritage and culture," Mr Sharma said.