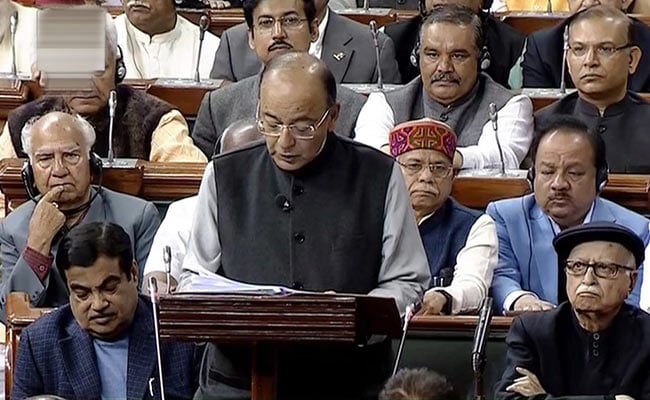 New Delhi:
Parliamentarians have reason to cheer -- their basic pay is set to be doubled to Rs 1 lakh from April 1 this year. In the finance bill tabled on Thursday the government proposed that the basic pay of MPs be increased from the current Rs 50,000 to Rs 1 lakh.
Allowances under various heads given to Members of Parliament will also be increased.
Presenting his fifth budget, Finance Minister Arun Jaitley on Thursday also proposed a law for an automatic revision of salaries for MPs every five years indexed to inflation.
There has been a public debate on salaries paid to members, and the present practice allowing them to fix their own emoluments had invited criticism, Mr Jaitley said.
"I am, therefore, proposing necessary changes to refix the salary, constituency allowance, office expenses and meeting allowance payable to Members of Parliament with effect from April 1, 2018," he said.
He added the law would also provide for automatic revision of emoluments every five years indexed to inflation.
Members, he said, would welcome this initiative and "not suffer such criticism in the future".
At present, the remuneration of an MP includes a basic salary of Rs 50,000 per month and Rs 45,000 as constituency allowance, apart from other perks. The government currently spends roughly Rs 2.7 lakh on every MP per month.