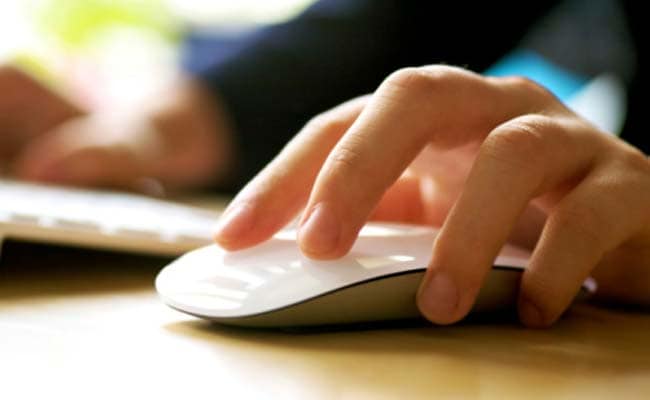 Srinagar:
The
ban on internet services in Jammu and Kashmir
was today extended as a precautionary measure in view of apprehensions of misuse of the services by miscreants to create communal tension.
"The ban on internet services has been extended as a precautionary measure. The broadband services will now resume at 8 pm today while the mobile internet services at 10 am tomorrow," Inspector General of Police (Kashmir) SJM Gillani told PTI.
Similar instructions were issued to mobile operators in Jammu region.
This is the second extension of the ban which was first imposed on the morning of Eid-ul-Azha on Friday.
The state government had ordered termination of data services from 5 am on Friday till 10 pm on Saturday, which was extended till 2 pm today.
The directive by police to all service providers, on the eve of Eid, came amidst the controversy over beef ban.
In the order, Mr Gillani had directed the service providers to snap all data services.
Reacting to this development, former Chief Minister Omar Abdullah said, "the irony of listening to Prime Minister (Narendra) Modi lecturing about connected digital India while we are totally disconnected."
"The PDP-BJP regime is pushing people of the state to the wall," he said.
The former Chief Minister said Jammu and Kashmir Chief Minister Mufti Mohammad Sayeed was living up to his promise of making the state like Gujarat.
"He had promised to make the state like Gujarat. Now, I guess, we are competing with Gujarat as to who bans the internet more," he said.
Fearing communal tension in the backdrop of the High Court directive for implementation of an old law that bans slaughter and selling of beef, the authorities banned internet so that no such videos or pictures were uploaded on social networking sites which could cause communal tension in the state.
The court ruling was termed by separatists and religious groups as "interference in religion". Some separatist groups also vowed to defy the court order.
The administration feared that some mischievous elements would defy the court order and as a mark of protest would post pictures on social media, creating communal tension.
Vishwa Hindu Parishad (VHP) had threatened to impose an economic blockade on Kashmir valley if the High Court decision was challenged and bovine animals were slaughtered in the valley.
Though the Eid remained largely peaceful, police have also warned of legal action against misuse of the services like SMS and WhatsApp to stoke communal tension.
"Misuse of mobile phone SMS and internet messaging service to spread malicious rumors with an intention to stoke communal tension and violent activity constitutes commission of offences under the various provisions of Unlawful Activities (Prev) Act 1967, the Information Technology Act and Ranbir Penal Code.
"Anyone who forwards such messages (including audio, photos or videos) to other individuals or groups shall be liable for legal action under law," police said.