New Delhi:
Prime Minister Narendra Modi slammed the Congress for ignoring the aspirations of the people in Mizoram, and said the party's rule has left the state behind in terms of development. "The work culture of the Congress has caused many projects to be delayed, leading to crumbling infrastructure in the state. However, the neighbouring states have excellent roads," PM Modi said while addressing a rally in Lunglei. Mizoram is the only Congress-ruled state in Northeast.
Meanwhile, UPA chairperson Sonia Gandhi will visit Telangana to address her first-ever rally for the upcoming assembly elections.Mrs Gandhi, who will be accompanied her son and Congress president Rahul Gandhi, will address a rally in Medchal at 6 pm. The Congress leader is expected release the party's manifesto for the upcoming elections which, among others, promises waiver of all crop loans up to Rs 2 lakh.
Meanwhile, PM Modi will address a rally in Lunglei and meet with various NGO and civil society leaders at Aizawl, senior BJP leader Ram Madhav tweeted..
The campaign by the prime minister, who is his party's biggest draw, has in the past resulted in a late swing of votes in the favour of the Bharatiya Janata Party, party sources asserted, citing the Gujarat and Karnataka polls as examples.
Here are the LIVE updates on assembly election rallies in Mizoram and Telangana:
In Madhya Pradesh, Rahul Gandhi promises loan waiver within "10 days of coming to power"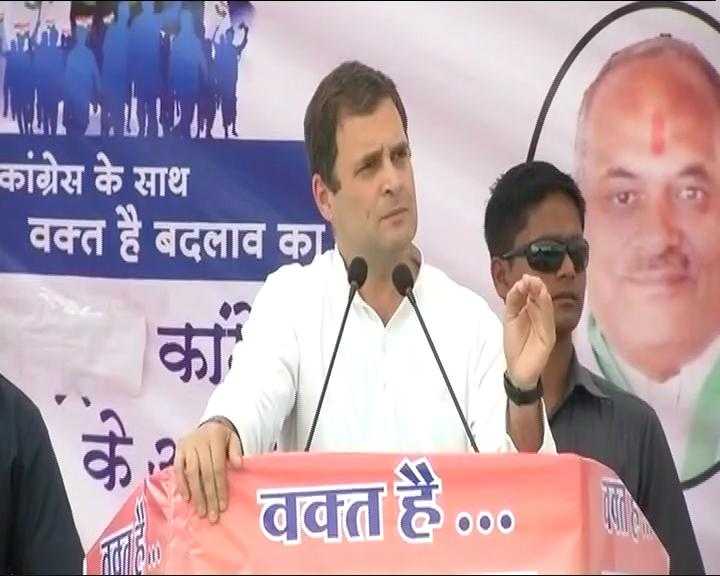 Congress president Rahul Gandhi, who is campaigning in Madhya Pradesh, said Indians have realised that there is no substance in what PM Modi speaks, adding the latter is mum on the issues he spoke about before the 2014 elections.
"People of the country have realised that there is no substance in what Modi speaks. All his assurances are false," Mr Gandhi said.
"Before 2014, Narendra Modi promised loan waiver, bonus and better price for farmers' produce; I want to ask him why were the assurances not fulfilled," he said.
Mr Gandhi promised loan waiver to farmers "within 10 days of coming to power" in Madhya Pradesh and making the state an "agriculture hub" of the country.