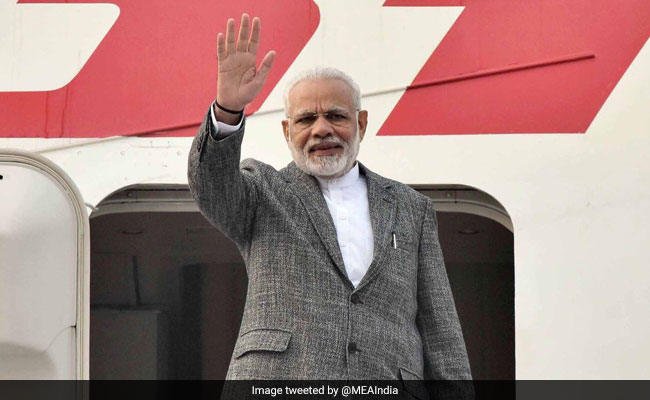 New Delhi:
Prime Minister Narendra Modi has
arrived in Manila
for a three-day visit to attend the ASEAN-India and East Asia summits. This will be his first bilateral visit to the Philippines. he ASEAN (Association of Southeast Asian Nations) region along with India comprises a combined population of 1.85 billion people, which is one fourth of the global population. Their combined GDP or Gross Domestic Product has been estimated at over $3.8 trillion. The bloc represents a key trade and investment partner for India.
Investment from
ASEAN to India
has been over $70 billion in the last 17 years accounting for more than 17 per cent of India's total Foreign Direct Investment or FDI. India's investment in ASEAN during the same period has been more than $40 billion. Trade between India and ASEAN stood at $65.04 billion in 2015-16 and comprises 10.12 per cent of India's total trade with the world.
Beside these summits, PM Narendra Modi will also participate in Special Celebrations of the 50th anniversary of ASEAN, Regional Comprehensive Economic Partnership (RCEP) Leaders' Meeting and ASEAN Business and Investment Summit.
The ASEAN Business and Investment Summit will boost India's close cooperation to further enhance its trade ties with ASEAN member-states, which constitutes a significant 10.85 per cent of India's overall trade.
PM Modi said he was looking forward to a bilateral meeting with the President of the Philippines Rodrigo Duterte.
PM Narendra Modi will interact with other ASEAN
and East Asia Summit Leaders on Tuesday. He will also attend a reception by the Indian community and visit the International Rice Research Institute (IRRI) and Mahavir Philippines Foundation (MPFI). International Rice Research Institute (IRRI) through Scientific Research and Development has developed better quality of rice seed and helped the global community in addressing food scarcity issues. A large number of Indian scientists are working in IRRI and contributing to Research and Development in this field.
In July this year, a proposal for IRRI to set up its South Asia Regional Centre at Varanasi was approved by PM Modi's cabinet. This will be the first Research Centre by IRRI outside its headquarters in the Philippines. The Varanasi Centre would help increase farmers' income by enhancing and supporting rice productivity, reducing cost of production, value addition, diversification and enhancement of farmers' skills.