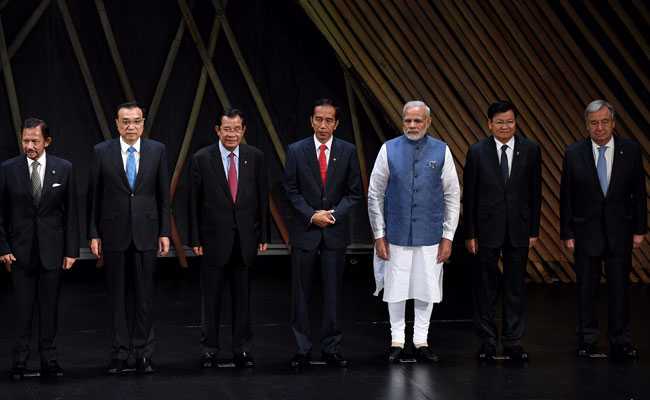 Prime Minister Narendra Modi met the Prime Ministers of Australia, Vietnam, Japan, New Zealand, China and the Sultan of Brunei today as part of his 3-day visit for the ASEAN Summit in Manila, Philippines. The Prime Minister will now attend the 12th East Asia Summit and the RCEP Leader's meetings before heading back to India this evening.
On Monday, Prime Minister Narendra Modi held "very expansive" talks with US President Donald Trump on the sidelines of the 31st ASEAN Summit or the Association of South-East Asian Nations. He also interacted with the Indian community in Philippines and thanked them for their warmth. On Monday, he visited the International Rice Research Institute where he learnt about salinity tolerant rice varieties and drones that can greatly aide agriculture.
PM Modi is the second Indian Prime Minister to visit Manila since Indira Gandhi. He started his three-day Manila visit on Sunday to attend the ASEAN Summit and East Asia Summits.
Here are the highlights of PM Modi's visit to the ASEAN summit in Manila: