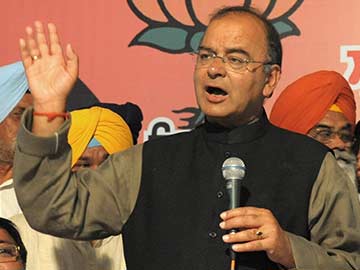 New Delhi:
Irked by angry reactions to his Facebook post on 'World UFO Day' today, Finance Minister Arun Jaitley withdrew the message within hours.
Mr Jaitley, who frequently uses Facebook to post official messages and communicate with people, wrote that the day is "dedicated to the existence of Unidentified Flying Objects. This day is celebrated to raise awareness about existence of UFO's and with that intelligent beings from outer space".
The message however was withdrawn from the Facebook after it evoked some angry reactions from netizens.
"Sir FM, today we the people of India are celebrating the price hike day instead of UFO day," a Facebook user responded to the post.
The sarcastic comment was in reference government's recent decisions to raise petrol, diesel, LPG and rail fares.
Another user wrote: "Sir instead of talking on outer space, please confine your discussion on the hardship faced by common men".
Mr Jaitley, who has already indicated the government will take bold moves and not engage in "mindless populism", is scheduled to present his maiden Budget 2014-15 on July 10.
Besides high inflation and significant fiscal deficit, deficient monsoon and fighting in oil rich Iran are posing major challenges to the BJP government that assumed power on May 26.