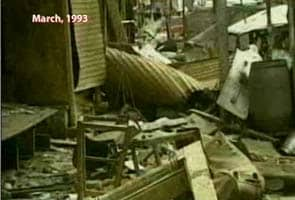 Mumbai:
Arrest warrants have been issued against Zaibunissa Kazi and Sharif Parkar who have been convicted for their role in the 1993 Mumbai blasts case. The two, who were supposed to surrender before court today, failed to do so thus prompting the warrants.
Mr Parkar is presently admitted to Prince Aly Khan Hospital in Byculla, Mumbai where he is due to undergo angioplasty.
The 71-year-old Ms Kazi is reportedly undergoing medical treatment.
Ms Kazi was ordered in Mrach by the Supreme Court to serve five years for her role in the 1993 serial bombings in Mumbai, one of the worst terror attacks in India. In April, her appeal to be given a month's reprieve before being sent to jail was granted by a Mumbai court on humanitarian and health grounds.
Yesterday, celebrity actor Sanjay Dutt, also convicted in the Mumbai blasts case surrendered at a special court in Mumbai and returned to jail. He has already spent part of his five-year-sentence and has to serve 42 months more.