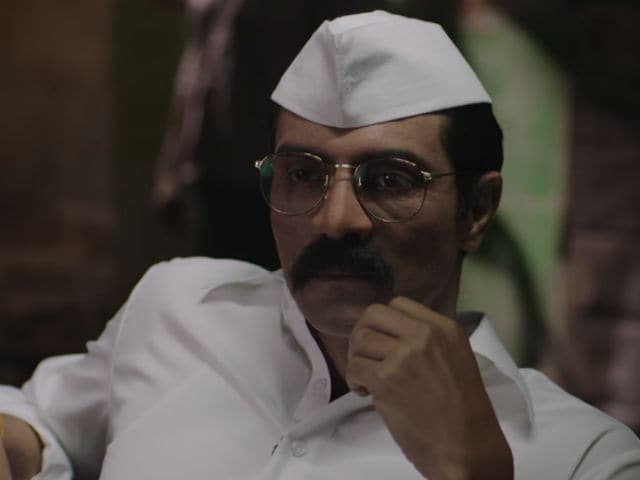 Highlights
"I am really excited to show the film to everyone," said Geeta
"I am really hoping that he gets parole," Geeta said of his father
"I wanted them to release the film in September instead," she added
New Delhi:
Arjun Rampal's much talked-about film Daddy
, which is based on the story of Mumbai-based gangster Arun Gawli, has been rescheduled to release on September 8. The makers postponed the release after Arun Gawli's daughter Geeta made a special request to Arjun and the producers. The film was supposed to hit theatres on July 21. Arun Gawli joined politics in the 1980s but continued to operate criminal activities from central Mumbai's Dagdi Chawli. After several attempts, it is only in 2012 that he was convicted and found guilty for the murder of Shiv Sena leader Kamlakar Jamsandekar. Now, Geeta wants the film to release in September, when she hopes Arun Gawli gets out on parole.
"I am really excited to show the film to everyone and I felt it would be special and auspicious to have the film release when my daddy was out on parole. I am really hoping that he gets parole at the time. I want the world to see the film and know the real daddy who has been our pillar of strength for so many years. I wanted them to release the film in September instead," said Geeta.
Directed by Ashim Ahluwalia,
Daddy has been made over a period of three years
, when Arjun and the rest of the film's team were in constant communication with the Gawlis. It has been an emotional journey for Arun's family, revealed his daughter. "To see Daddy in person and on screen is very different. We cannot wait for the movie and are overwhelmed by the trailer. Arjun and Ashim have shown every aspect of our father's life in this movie. We have no words to describe what we are going through. Over the last 3 years, Arjun has really understood my father and I really respect that he has kept his feelings in mind and made this movie while staying true to the ups and downs that he has endured in his life," said Geeta.
Earlier this year, the Internet was sent into a tizzy when
Arjun Rampal's first look from Daddy
was revealed for his striking resemblance to Arun Gawli. Arjun, who has also co-written and produced the film, told news agency IANS: "Getting the look right was very important for me. I wouldn't have done Daddy as an actor if I failed the look-test. So after the writing was done, the scary part came - the look test."
Daddy
is set in the 1970s and tracks the journey of Arun Gawli's life from a crime lord to an elected legislator, a position he held from 2004 to 2009.
Daddy
also features actors like Nishikant Kamat, Aishwarya Rajesh, and Anand Ingale in key roles.