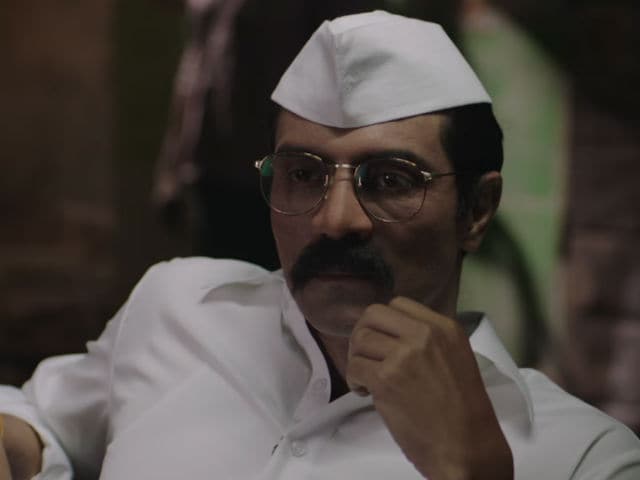 Highlights
"Wouldn't have done the film if I failed the look-test," Arjun says
Arjun is the co-writer and producer of the film
Daddy releases on July 21
New Delhi:
Actor
Arjun Rampal is all set to star in a Daddy, a biopic on Arun Gawli
, a Mumbai-based gangster-turned-politician. Going by the trailer of the film, Arjun bears a striking resemblance to Arun Gawli. The actor says that he wouldn't have acted in the film if his look-test had failed, reports news agency IANS, "Getting the look right was very important for me. I wouldn't have done
Daddy
as an actor if I failed the look-test. So after the writing was done, the scary part came -- the look test. I told Ashim (Ahluwalia) that if my look-test is miserable, I will still produce the film, Ashim will still direct it, and we will get another actor who would look like Arun Gawli," he told IANS. Arjun is the co-writer and producer of the film as well.
Watch the
trailer of Daddy
here:
Daddy tracks Arun Gawli's life from 1970s
, when he became one of the gangsters in Mumbai to becoming a crime lord. He served as an elected legislator from 2004 to 2009.
Of the film, Arjun said, "I am playing a real life character, so the first thing for me was to look like him. I did not go to the gym for two years and stopped lifting weight to lose 20 kg, as I had muscle. For the character, I had to look thin. Such physical transformation along with the production design through which Ashim created the world of Arun Gawli. It helped me as a performer."
Daddy
releases on July 21. The film also stars Aishwarya Rajesh, Nishikant Kamat, Rajesh Shringarpure, and Anand Ingale.
(With IANS inputs)