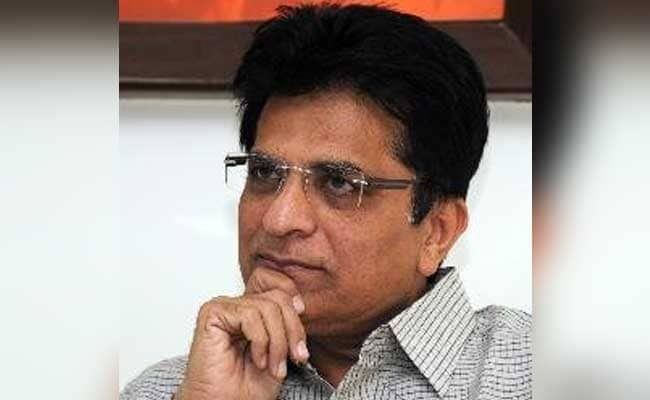 Highlights
BJP law-maker linked Rahul Gandhi's aide to Agusta scam
Real estate major Emaar hired Agusta middleman as director
Emaar owned by estranged family, no links to me: Gandhi aide
New Delhi:
BJP lawmaker Kirit Somaya was warned today that if he does not apologise, he will be sued by Rahul Gandhi's main aide in connection with his remarks on the corrupt AgustaWestland helicopter deal.
Kanishka Singh, 37, was linked to Agusta through his family, Mr Somaiya alleged last week both within and outside parliament. Mr Singh is considered the closest aide to Congress Vice President Rahul Gandhi. Mr Somaiya has said that in 2009, Emaar-MGF, a real estate major which is owned by relatives of Mr Singh, placed a key middlemen acting on behalf of Agusta on its board of directors. India signed the Agusta deal for 12 helicopters the next year.
Mr Singh has earlier said that he is estranged from the branch of his family that runs Emaar. The company, in a detailed statement, also said that Guido Haschke, an Italian, served as director for two months and did not visit its offices or attend board meetings.
Agusta is an Anglo-Italian defense manufacturer.
Mr Haschke has struck a plea bargain with Italian investigators who last month proved in a Milan court that Agusta paid bribes in India to land a 12-helicopter deal worth 3,600 crores in 2010. The deal was called off in 2014 after the Italian investigation accelerated.
The Italian judge who convicted Agusta executives studied notes from Mr Haschke and others that referred to senior Congress leaders including Mr Gandhi's mother, Sonia Gandhi, who is Congress president. The ruling BJP says the Milan verdict proves the letters cannot be taken lightly.
Mr Somaiya has also said that Mr Gandhi bought and sold shops in a Delhi mall owned by Emaar-MGF, a fact acknowledged by Mr Gandhi in the list of assets he provided ahead of contesting successive elections. Mr Somaya says the shops were sold back to the real estate firm at a likely windfall gain in a deal probably facilitated by Mr Singh, given his Emaar connect.