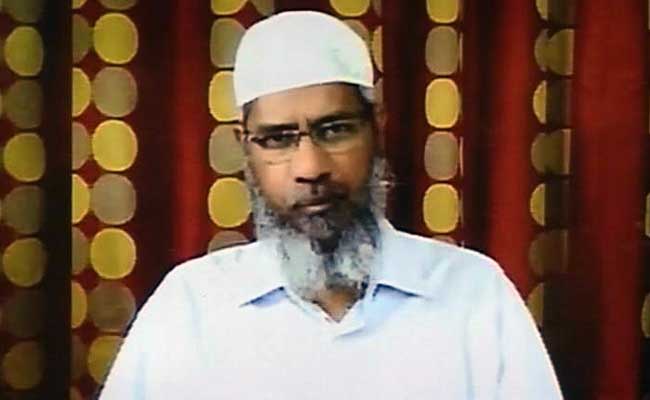 MUMBAI:
Zakir Naik, the controversial televangelist accused of radicalising youth for terror activities and making subversive speeches has been formally charged by the National Investigation Agency, or NIA, under the stringent anti-terror law. The NIA probe also linked 19 land and building worth Rs 104 crores to Zakir Naik.
The 51-year-old Islamic preacher had fled India in July last year after terrorists in neighbouring Bangladesh claimed that they were inspired by his speeches. That revelation prompted security agencies in India to take a hard look at his speeches and other activities.
Over the next few months, the government started the process for shutting down a non-profit Islamic Research Foundation that he ran from south Mumbai.
The agency has, however, given his sister Nailah Naushad Noorani a clean chit, saying she was a director of the two companies on paper only. "She signed the cheques on the instruction of her brother and had no knowledge of the company affairs," the NIA said.
A government order to ban the organisation and make it a crime for anyone to be associated with this non-rofit said Zakir Naik had been extolling Osama Bin Laden, proclaiming that every Muslim should be a terrorist.
The Home Ministry says Naik has been promoting enmity and hatred between different religious groups and inspiring Muslim youths and terrorists in India and abroad to commit terrorist acts.
Naik, a medical doctor-turned preacher, during his interactions with the Indian media from abroad has repeatedly denied all the charges.
But he hasn't presented himself before investigators who persuaded a court to formally declare him as an absconder. Earlier this year, the government had also cancelled his passport and confiscated assets worth 18 crores.
A PTI report cited unconfirmed reports that he has acquired citizenship of Saudi Arabia but this has not been confirmed yet.
New Delhi has also approached Interpol against Naik to seek a red corner notice against him to make it difficult for him to travel on a travel document issued by any country.