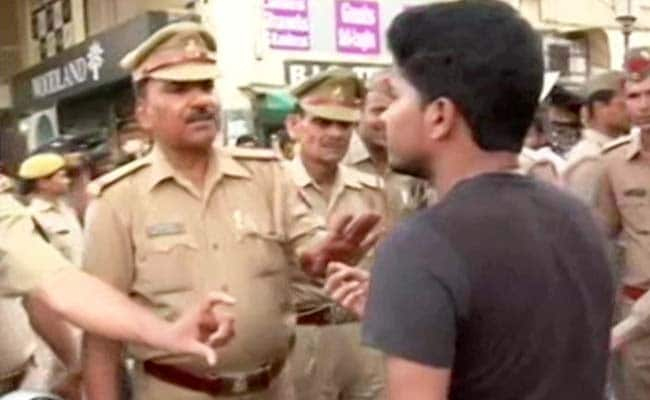 Lucknow:
The anti-Romeo squads - police teams formed to stop men giving unwanted attention to women in Uttar Pradesh - has questioned nearly 7.5 lakh people and issued warning to nearly half the number.
The police said between March 22 and May 28, they have conducted flying checks at more than 2 lakh places - which includes bus stations, schools, colleges and markets; 538 cases were registered and legal action is being taken against 1,264 people.
The police said they have questioned over 7.42 lakh people, around 3.38 lakh people have been issued warning.
Crackdown on "Romeos" -- a term loosely used for molesters -- was a pre-election promise of the BJP. Yogi Adityanath asked the police to implement it days after he took oath as the Chief Minister of the state on March 18.
But soon after, the police was accused of indulging in excesses and moral policing. Cellphone videos poured in from across the state that showed the police targeting couples. Other clips showed them tonsuring men and forcing them to do squats. The matter triggered a debate and the police chief ordered his men to stop harassing couples and issued a list of dos and don'ts.
On Tuesday, the police said orders have been reinforced not to mete out on-the-spot punishments. Men caught harassing women will not be tarred, forced to so sit-ups,
murga
punishments -- squatting and holding their ears -- or be tonsured. Instead, legal steps will be taken against them, officials said. The police have also been asked not to harass couples.
Following the lead of Uttar Pradesh, neighbouring Haryana announced the formation of Durga Vahini - police squads that would aim to stop harassment of women on public spaces. But the state government clarified that the police have been strictly instructed not to cause any inconvenience to the innocent.