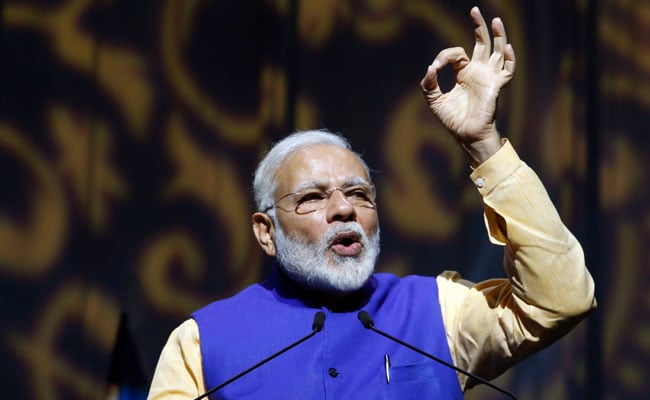 Tel Aviv:
Tel Aviv's Conventional Centre in Israel reverberated with
chants of 'Modi ...Modi'
for Prime Minister Narendra Modi as he
addressed the Indian community
of the country in the coastal city.
In his speech
, PM Modi detailed how, "Jews from India played a key role in the development of Israel."
"My Indian brothers and sisters toiled day and night to realise the vision of 'May the desert bloom'" said the Prime Minister.
Indian Jews, added PM Modi, contribute to progress in Israel's agriculture and health sectors.
The sentiment was shared by the Israeli Prime Minister Benjamin Netanyahu as well who was present at the event and had addressed the gathering of about 5,000 odd people ahead of PM Modi. Before PM Modi's speech, Mr Netanyahu had said the Jews, "love India, they love Israel, they love our friendship." He said the two countries "have a vast programme to take our ties to new heights. But we have a human bridge between us."
Mr Netanyahu further added: "I want to see young Indians come to Israel backpacking on the curry trail."
The
bonhomie between PM Modi and his Israeli counterpart
was at full display here as well as both the leaders showered praises at each other.
PM Netanyahu and @PMOIndia@narendramodi attended a reception for the Indian community in Israel. #IndiaIsraelFriendship