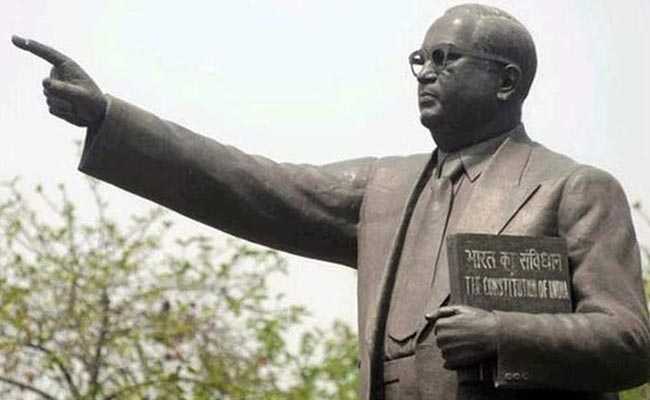 Kolkata:
Amid incidents of vandalism, security has been tightened in Uttar Pradesh ahead of birth anniversary celebrations of BR Ambedkar, the iconic leader who drafted India's constitution.
The state government has asked district officials and police to ensure peace and check any violence. District authorities have also been directed to intensify patrolling and remain on alert to any possible incidents of vandalism. A spokesperson of the state government said that directions have also been given to clamp prohibitory orders wherever necessary.
Political parties have also planned grand celebrations across the state to mark the birth anniversary of the Dalit icon. The ruling-BJP has announced grand celebrations across the state. An outfit called Ambedkar Mahasabha has planned to crown Chief Minister Yogi Adityanath with the title "Dalit Mitra".
Meanwhile, another statue of
BR Ambedkar
was today found vandalised in the state's Jaunpur district, reported news agency IANS. Officials said the two-feet statue was taken off the pedestal on which it had been installed in Gajna village.
Over
half-dozen-statues of BR Ambedkar
were
vandalised in the state
which started after a Lenin statue was razed in Tripura, after election results were declared in the state. The security measures also come after
outspread violence was reported
from parts of the state on April 2 in a strike called by several Dalit outfits to protest against a Supreme Court order, which they say dilutes a law meant to protect the community.
After its new found bonhomie with the BSP, the Samajwadi Party will also celebrate Ambedkar Jayanti in a big way. The party, which limited itself with anniversary celebrations of socialist idealogues like Ram Manohar Lohia and Janeshwar Misra so far, has asked all its district units to celebrate the occasion at the district party headquarters or any public place.
The BSP has been organising Ambedkar Jayanti annually on a grand scale with its chief Mayawati leading partymen in paying homage to the icon.
(With PTI and IANS inputs)