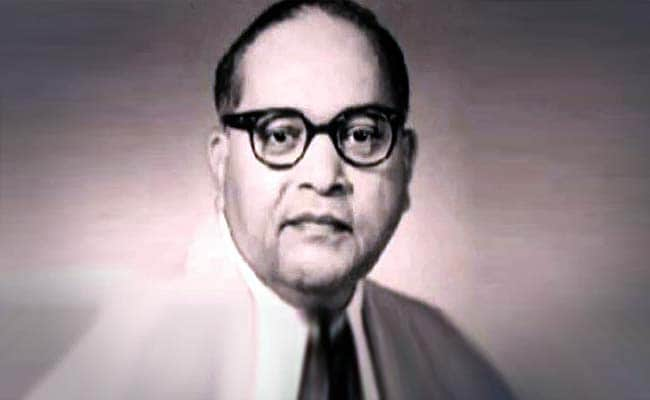 New Delhi:
Celebrated on April 14, Ambedkar Jayanti or Bhim Jayanti marks the birth anniversary of Bhimrao Ambedkar or BR Ambedkar - a social reformer, economist and jurist - who gave India its Constitution. Fondly called Baba Saheb, Ambedkar campaigned against social discrimination against untouchables and also supported the rights of women and labourers. He was the force behind the Dalit Buddhist Movement in India. For this reason, he is revered as a Dalit icon. "I measure the progress of a community by the degree of progress which women have achieved," Dr Ambedkar had said, as quoted in The Ultimate Book of Quotations. In 1990, Ambedkar was posthumously conferred with Bharat Ratna, India's highest civilian award.
10 Lesser-Known Facts About Dalit BR Ambedkar, the Founder Of the Indian Constitution:
Coming from a poor Dalit family in Madhya Pradesh, BR Ambedkar, born on April 14, 1891, grew up seeing the atrocities meted out to the Dalits, who were treated as untouchables and were ostracised.

In school, he and other Dalit children with him were segregated and paid less attention in the class. When they needed to drink water someone from a higher caste had to pour that water from a height as they were not allowed to touch either the water or the vessel that contained it. The school peon had to do that task for young Ambedkar, which is later described in his writings as "No Peon, No Water".

He was not allowed to sit inside the class and used to sit on a gunny sack which he had to every day take home with him.

Of his two brothers and two sisters, only BR Ambedkar passed his examinations and went to high school.

When BR Ambedkar was 15, he was married to nine-year-old Ramabai. After the death of his first wife in 1935, he later married Dr Sharada Kabir who took the name Savita Ambedkar.

He studied at University of Mumbai, Columbia University and London School of Economics. He was the first Indian to pursue a doctorate in Economics abroad.

He not just gave India its Constitution, but also played a key role in the formation of Reserve Bank of India which is the country's central banking institution.

He steered the Dalit Buddhist Movement in India. Nearly half a million Dalits joined him in this movement and got converted to Navayana Buddhism or Neo-Buddhism, a re-interpretation of Buddhism by Dr Ambedkar.

His book, The Buddha and His Dhamma is the holy book of Navayana and Dalit Buddhists. He died three days after completing his book's final manuscript.

BR Ambedkar suffered from diabetes and was bed-ridden for later part of his life. He died at the age of 65 on December 6, 1956.
Post a comment