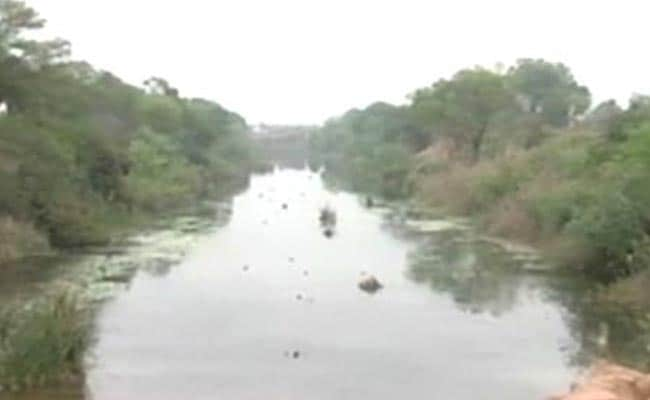 Chandigarh:
Haryana Chief Minister Manohar Lal Khattar said all political parties should make persistent efforts to take forward the Sutlej-Yamuna Link or SYL canal issue in the interest of the state and the people.
Speaking during the special session of the Haryana Assembly in Chandigarh, he said political parties in the state have been raising this issue time and again, and they should continue their efforts in the future also.
The Chief Minister informed the opposition parties, the Congress and the Indian National Lok Dal or INLD, that he had sought time from Prime Minister Narendra Modi and discussed various issues with him, including matters related to the SYL canal's construction, a separate Haryana High Court and an airport at Hisar, when he was in Delhi to attend a NITI Aayog meeting.
The chief minister said he had also given a letter on the SYL issue to the PM, a copy of which was made public on Thursday.
On the requirement of an airport at Hisar, Mr Khattar said he had informed the PM that, presently, people had to travel to Chandigarh or Delhi to avail flights.
The chief minister said an all-party delegation led by him had called on President Pranab Mukherjee recently and had sought his intervention to have the the orders of the Supreme Court, which nullified the Punjab Termination of Agreements Act, 2004, implemented.
He said on the direction of the PM the all-party delegation had also met Union Home Minister Rajnath Singh, who received a memorandum and assured them that the matter would be considered in a "positive light".
However, senior INLD leader Abhay Singh Chautala and former chief minister Bhupinder Singh Hooda told Khattar that he should have taken all-party delegation with him to meet the PM on the SYL issue.
On the proposed agitation by the INLD on the SYL issue for getting Haryana its rightful share of water, the chief minister said they could protest in a peaceful and democratic manner.