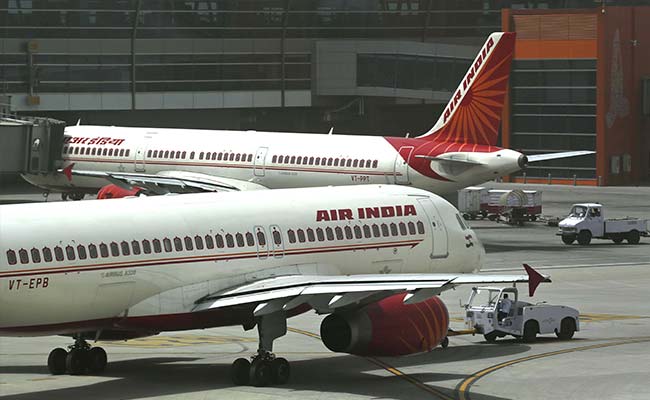 New Delhi:
An Air India flight to Bhubaneswar from New Delhi was delayed by nearly eight hours allegedly due to some "VIPs" forcing the government-owned carrier to reassign the aircraft and its crew for Bhopal, a charge denied by the airline.
The flight - AI 073, which was scheduled to take off for Bhubaneswar from the Indira Gandhi International Airport in New Delhi for its destination at 1820 hours on Friday, departed at 0210 hours early on Saturday, after getting rescheduled four times during this period.
"Our Air India flight from here was held back as the airline deployed the plane and crew bound for Bhubaneswar on its Delhi-Bhopal flight," BJD Member of Parliament Tathagata Satpathy, who was flying to Bhubaneswar by the same flight, told PTI in New Delhi.
Satpathy said the airline had initially rescheduled the Bhubaneswar flight to 2230 hours due to fog.
Meanwhile, at around 2150 hours the airline announced cancellation of its Bhopal service, which was to depart at 2030 hours, following weather conditions at the IGIA, he said.
Satpathy alleged that Air India, however, later revoked cancellation of the Bhopal flight as weather conditions improved but pressed into its service the aircraft and the crew that was assigned for its Bhubaneswar service "due to pressure from a BJP Minister and two judges, after they called up airline chairman and Managing Director Ashwani Lohani."
It left the passengers of Bhubaneswar flight agitated and they all assembled at boarding Gate 29 A, protesting against the airline's "preference to VIPs".
"I pacified the protesters and also told them not to heckle any of the security person at the gate," he said, adding the flight finally departed after Air India deployed the crew of one of its flight that arrived from an overseas destination.
The national carrier, however, said it did not give preference to any particular flight and the alleged delay was caused due to the heavy fog at the Delhi airport yesterday, which had sent flight schedule of all airlines including that of the Air India topsy turvy.
Due to heavy fog from yesterday morning and resultant delays, most of the crews' duty time was limiting later on in the day. Crews were planned as per their arrivals from earlier flights, back to Delhi and sequenced based on the duty time remaining, Air India said.
"At no time did AI give any preference to any particular flight. Arriving and available crews duty time remaining as per regulations was checked and they were scheduled for the flights based on time and sequence," it said.