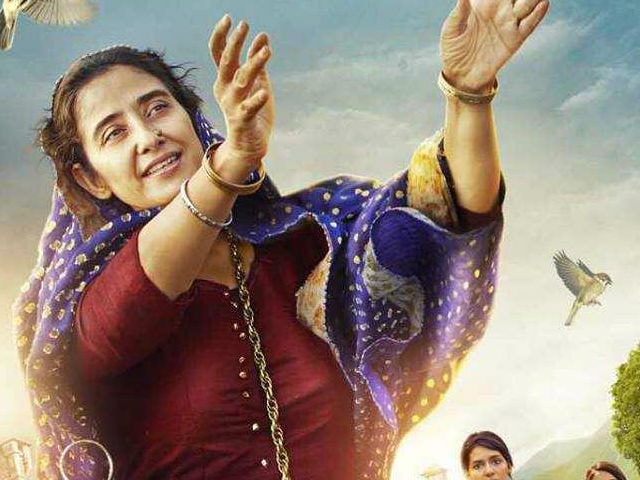 Highlights
Raveena Tandon's Maatr struggled at the box office
Manisha Koirala's Dear Maya didn't really set the box-office on fire
But the male actors from the 90s continue to dominate the industry
New Delhi:
Suddenly, the Bollywood scene is looking very familiar to those of us who were of movie-watching age in the Nineties. In April, Raveena Tandon made a comeback with
Maatr
, in which she played a rape survivor and also mother of a young girl who is raped and murdered. The actress went all out to promote her comeback vehicle but it didn't really set the box-office on fire. Last week, another top actress of the 90s, Manisha Koirala,
made a comeback in a film titled Dear Maya
. Like Ms Tandon, Ms Koirala was seen on various platforms promoting her film. Also like
Maatr
,
Dear Maya
didn't end up making a mark at the box office
.
Soon, Urmila Matondkar, who dominated the screen space in most RGV films of the 90s, will be seen in a song in Irrfan Khan starrer
Raita
. She made her Marathi debut in 2014 in
Ajoba
. The last dance number she did was in 2007 in the ill-fated
Ram Gopal Varma Ki Aag
. After being a part of many successful films in the past, now all she has signed is a dance number. Still, it's a comeback of sorts.
Another actress from the 90s who is seen on and off on the big screen is Juhi Chawla. She has been doing small and big roles that come her way - last year's
Chalk N Duster
for instance - but she is yet to deliver a blockbuster as she did in the 90s.
Even Kajol,
star of some of the biggest hits of the 90s
, made a comeback with Shah Rukh Khan in
Dilwale
(2015). The film didn't perform as expected and nor did Kajol's career take off after that. Her cousin and actor Rani Mukerji, who has done films with all the top male actors, finds it tough to get significant roles. She has now finalized a movie titled
Hichki
, after a gap of three years. Her last film was
Mardaani
(2014), which did decent business.
While these one-time top female lead actors struggle to grab their share of the pie in the movie business, the male actors from the 90s continue to work and dominate the industry. For the three Khans - Aamir, Shah Rukh and Salman - it's business as usual. Now 51, age is just a number in their case. These actors continue to work with younger actresses like Alia Bhatt, Deepika Padukone and Katrina Kaif and deliver hits with them. Even older actors like Anil Kapoor are consistently getting work, he has been a part of big-ticket films like
Dil Dhadakne Do
,
Welcome Back
and
Race 2
. Needless to say, all these actors and other male stars of their vintage were paired opposite Raveena, Manisha, Urmila, Juhi, Kajol, Rani and their contemporaries. There is not a single actress from that generation who has gained the sort of momentum in terms of both stardom and box office returns that the Khans have.
But this is not just an Indian trend. Actresses around the globe have complained about gender inequality in the movie business and their voices are getting louder.
Pirates Of The Caribbean 5
star Kaya Scodelario told
The Guardian
, "It's like there's this expiry date for us and it's such bullsh*t, because my mind isn't going to change. If anything, I will grow and I will learn, and I will be better." And Kaya, let it be known, is only 25.
Why do people watch movies with older male stars but reject actresses of the same age? This is a question that moviegoers have to answer.